Lagos Assembly summons Sanwo-Olu's aides over recklessness of motorists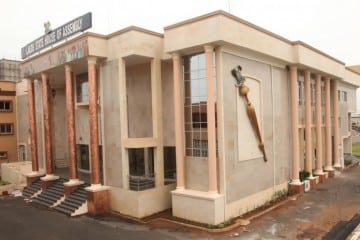 The Lagos State House of Assembly on Tuesday summoned the Commissioner for Transportation, Mr Oluwaseun Osiyemi, and the Special Adviser on Transportation to Governor Babajide Sanwo-Olu, Hon. Sola Giwa over alleged recklessness of some motorists operating in the state.
The lawmakers also invited the General Manager of the Lagos State Traffic Management Authority (LASTMA), Mr Bolaji Oreagba.
Although, the date for their appearance before the lawmakers was not mentioned.
The decision of the House followed a 'Matter of Urgent Public Importance' raised during plenary session by a member, Hon. Temitope Adewale, on the death of two officials of the Lagos Waste Management Authority (LAWMA) resulting from a road rage engaged in by two drivers.
The Speaker of the House, Rt (Hon) Mudashiru Obasa, who presided over the plenary noted that incidents involving recklessness of drivers and careless attitudes of LASTMA officials were on the increase, saying that there was a need to revisit the laws guiding transportation in the state.
"The Commissioner and others can be invited so we know what to do to change the current narrative. It is good that we also look at the law to see the penalties. Maybe this would reduce such recklessness on the roads.
"The driver who has been arrested must be prosecuted to the latter. If the driver is not found, the owner of the vehicle should be arrested where the driver is an employee of someone so as to serve as deterrent to other motorists," Obasa said.
The Speaker also supported suggestions by the Majority Leader, Noheem Adams, and another lawmaker, Gbolahan Yishawu, that modern technology be added by the government in the cleaning of roads in the state, but said it was necessary to accommodate the sweepers, who, he argued, were employed to earn a living and assist their families.
"We have to call on our people, the road users, to be very careful. LAWMA should also come up with ideas to help protect staff, insure them and make the motorists know when the sweepers are working," the Speaker said while calling for more enlightenment of motorists.
The House held a minute silence in honour of the deceased while Obasa directed the Clerk, Barr. Olalekan Onafeko, to convey a condolence message to the bereaved families.