Lagos Assembly to probe alleged missing of 13 year old boy intestine in LASUTH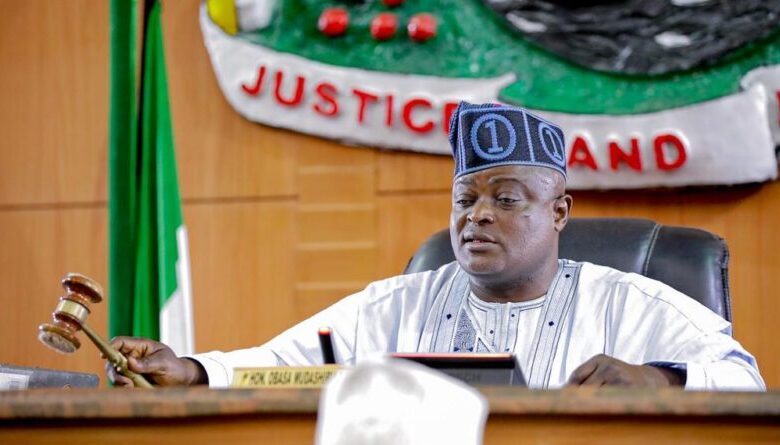 Lagos State House of Assembly has set an ad-hoc committee to probe the alleged missing small intestine of a 13-year-old Master Adebola at Lagos State University Teaching Hospital, LASUTH, Ikeja.
The House, however, commended Governor Babajide Sanwo-Olu for visiting the patient and footing all medical bills on behalf of the state government.
Speaker of the House, Mudashiru Obasa, during the plenary, yesterday, described the governor's action as a reflection that the government was responsive and caring.
Gbolahan Yishawu noted the importance of the law on organ transplant, adding that organ theft was another area that could be looked into.
Stressing the need to set up an ad-hoc committee to investigate the case, Olanrewaju Afinni recalled how, through an ad-hoc committee, the House had been able to unearth more information concerning the elevator accident that killed a medical doctor some weeks ago.
He said: "It shows the governor is caring for him to have visited mother and the child at the hospital and the promise he made which gives hope. It is commendable."
Obasa, however, said it was important to have a system in place to ensure a structure that curtails any challenge that affects institutions in the state, adding that it was, therefore, necessary to get to the root of the problem.
An ad-hoc committee set up by the speaker to investigate the issue has the Majority Leader, Noheem Adams, as chairman.
Other members are Temitope Adewale, Stephen Ogundipe, Surajudeen Tijani and Lawal Musibau.
In his position, the Deputy Whip of the House, David Setonji, commended the speaker for calling the attention of the lawmakers to the issue, adding: "We need to look more into the health sector of the state."
Setonji noted that the House had taken pragmatic steps to pass a law on organ harvesting and that the law has an important role to play in the progress of the state.