Lagos guber: Artisans, traders pledge support for PDP candidate, Adediran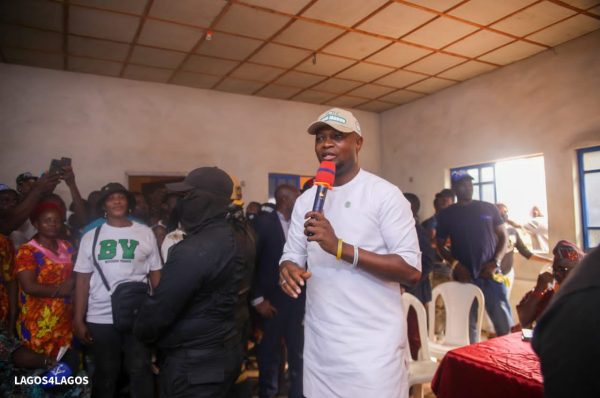 Artisans and traders in Ikorodu Local Government Area of Lagos State have pledged their support for the governorship candidate of the Peoples Democratic Party (PDP) in the March 11 governorship election, Olajide Adediran (JANDOR), urging him not to renege on his campaign promises.
The traders and artisans made the pledge, when Adediran visited them in their various wards and assured them that he would do his best to improve their businesses and standard of living.
Adediran noted that most businesses were collapsing because the government in power failed to provide the social amenities that would enhance their businesses and make it succeed.
Some of the communities visited were;, Imota, Agbede, Mechanic Village Aleke, Layiode, Elepe, Igbogbo, Lejina and others.
Members of the communities complained of lack of good road, public school, market, clinics and other social infrastructure.
They said that they were impressed with the visit of Adediran and his running mate, Funke Akindele, adding that no politician of note has ever visited them, and that they did not even know the councilor representing their wards.
When Ms Akindele visited Ikorodu market to sell her party to the traders, they were excited to see her as some of them abandoned their wares to welcome her.
While campaigning to the traders, Akindele urged them to vote for Adediran because he has better programmes for them.
A leader of the artisans in Elepe, Mr. Ademuyiwa Zaka said that he and members of his association appreciate Adediran's visit, but advised that he should not renege on his campaign promises.
In his response, Adediran said that he decided to visit the electorate, where they reside to know the challenges facing them, and for them to interact with him so that they will know the person who wants to be their governor.
He added that his major assignment when he gets into office is to fix the problems confronting the people of the state.