Lagos guber election: Osuntokun urges LP supporters to remain peaceful, calm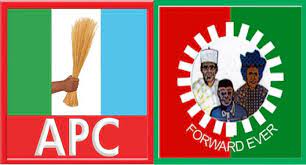 Director General of the Presidential Campaign Council of the Labour Party Akin Osuntokun has urged supporters of the party in Lagos State to remain peaceful and calm ahead of Saturday's governorship and state assembly elections.
Osuntokun in a statement said the result of the presidential election, where the LP won in Lagos State has sent the opposition into panic mode, which might make them resort to violence.
"There has been a contrived ethnic tension in Lagos State, since the outcome of the last presidential election, in which our presidential candidate, Mr Peter Obi, and his running mate, Datti Baba-Ahmed, performed above the expectations of our critics and consequently set some political parties on a panic mode.
"In Lagos, the fear factor being currently stoked and weaponized is that the Igbo would take over Lagos if Labour Party wins Saturday's governorship and state assembly elections.
"In their desperation, they are even shamelessly questioning the 'Yoruba-ness' of our candidate, Gbadebo Rhodes-Vivour, (GRV) despite the fact that he is from one of the best-known families in Lagos whose ancestral tree can be traced to over 200 years.
"This begs the question of how exactly this taking over of Lagos by the Igbos would occur. Would the Igbos physically carry Lagos and transfer the city and its infrastructure to the South-eastern part of the country?
"Will the Igbo put guns on the heads of the Yoruba in Lagos and ask them to hand over their lands to them because Gbadebo Rhodes-Vivour is the governor? Will Gbadebo Rhodes-Vivour as Governor denounce his father, grandfather and his entire Vivour ancestry and find another father and grandfather from Igboland if he wins?
"Remarkably, those fanning the embers of ethnic discord in Lagos – just to avoid their party being humiliated a second time – are themselves non-indigenes of Lagos.
"Let us eschew politics of hatred and violence and celebrate our diversity. The Obi-Datti Presidential Campaign Council implores politicians promoting and hoping to profit from weaponizing ethnic hatred in Lagos State to desist because the world has moved beyond their primitive antics.
"The world is changing fast. We must learn to live in peace and celebrate our diversity. For members of our party, the Labour Party, and the Obidient family, we urge that you remain calm and peaceful – even in the face of provocation.
"Being self-restrained and calm amid provocation is not cowardice or naivety but evidence of higher emotional intelligence. We should not play into the hands of those in panic mode who want to promote violence so that elections would become manipulable and fulfil their desire of claiming victory through the back door," Osuntokun said.