FG appeals for patience, says reconstruction work on Lagos-Ibadan Expressway nearing completion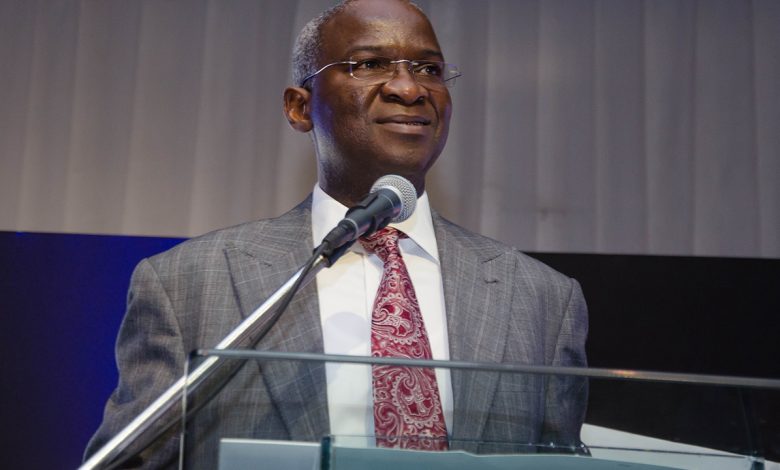 The Federal Government has called on motorists to exercise patience as the final stretch of reconstruction work on the Lagos-Ibadan Expressway progresses.
Minister of Works and Housing, Mr Babatunde Fashola, in a statement by his Special Adviser on Communications, Hakeem Bello, on Sunday, acknowledged the heavy traffic experienced from Toll Gate to Kara Bridge as the project nears completion.
Fashola said: "I empathize with members of the public who have had to endure longer than usual traffic as the reconstruction work in the heavily built-up stretch progresses towards the finish line.
"The intensity of work and high volume of traffic had been complicated by the impatience of some motorists who drive against the planned traffic flow and breakdown of vehicles."
He assured the public that the Federal Ministry of Works and Housing is working with the Lagos State Government, traffic management and security agencies to minimize the discomfort of motorists.
"The contractors have been encouraged to ensure that the final challenging phase of the Lagos-Ibadan Expressway reconstruction work are concluded as soon as possible
"Work within the OPIC area between Kara Bridge and the Long Bridge has been completed and would be opened to traffic on Sunday, April 30.
"This means that the main carriageway, both bounds, from Berger (New Garage) and Sagamu Inter-change on Section 1 of the Project has been completed," he said
The Federal Ministry of Works and Housing appeals for the patience and understanding of motorists as they strive to complete the final stretch of the Lagos-Ibadan Expressway reconstruction work.
According to the minister, all attention would now be focused on the outstanding work between Otedola Bridge and Berger (both bounds).
The Lagos-Ibadan Expressway is a major road linking Lagos, the commercial hub of Nigeria, to other parts of the country. The reconstruction work, which commenced in 2013, has suffered several setbacks and delays, causing inconvenience to motorists and commuters.