Lagos partners Police to remodel 25 barracks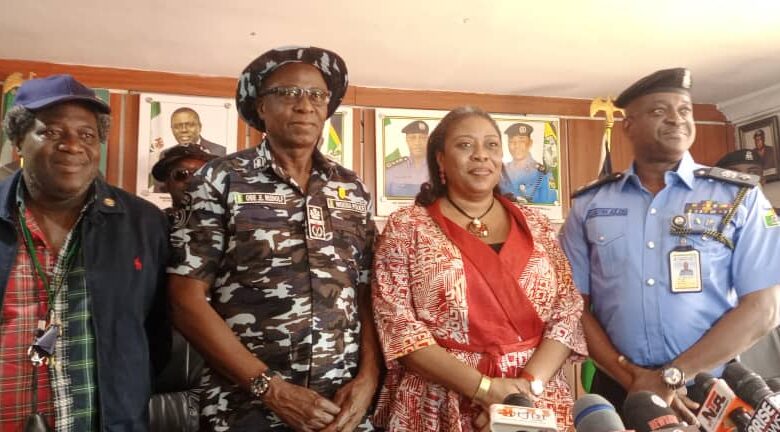 Lagos state government has entered into an agreement with the Nigeria Police Force ( NPF) to remodel, regenerate, and rehabilitate 25 police barracks in the state.
This was disclosed by the Deputy Director, Public Affairs, Lagos State Real Estate Regulatory Authority (LASRERA), Adeoti Sobowale in a statement on Friday.
Quoting the Special Adviser on Housing to Governor Babajide Sanwo-Olu, Toke Benson-Awoyinka, the agency averred that policemen across the nation and their families deserve better habitation and befitting model infrastructure amenities in their barracks.
Benson-Awoyinka explained that the government would facilitate all planning works and building approvals needed for the realization of the projects, adding that it would also make sure that buildings were constructed to acceptable standards.
"The initiation of the regeneration plans shows that both the federal and the State Government takes the welfare of the security operatives seriously. The governments are passionate about the welfare of the members of the force, hence necessitated the regenerations of these barracks within Lagos State," Benson-Awoyinka said.
She appreciated Sanwo-Olu and the Federal Government for putting heads together for the initiative of giving a facelift to Nigerian Police barracks in Lagos State.
Meanwhile, the Police Public Relations Officer (PPRO) in the state, Olumuyiwa Adejobi, commended the proposal by the Inspector General of Police (IGP), Usman Akali Baba to modernize Police barracks with the state government, saying that it would enhance the overall welfare of police personnel and create a conducive environment for officers to carry out their duties properly.
Adejobi said that the IGP has issued directive that those affected living in the barracks be issued a one month notice to vacate their accommodation spaces, saying that the directive would be implemented in stages to ensure that all officially recognized and lawful residents of the affected barracks were properly catered for.