Lagos socialite Farida Sobowale rescued from attempted suicide on Third Mainland Bridge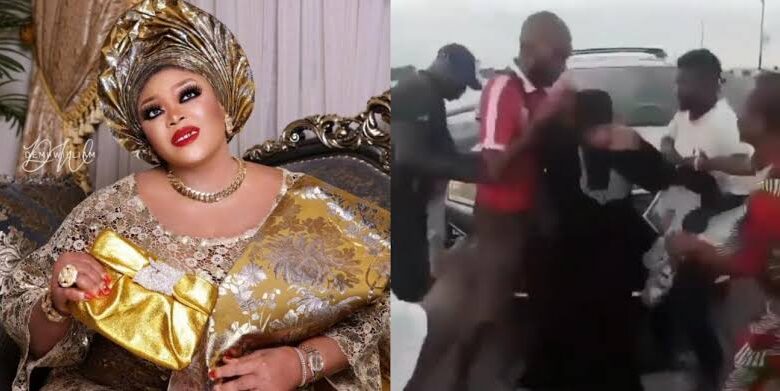 Farida Sobowale, a well-known figure in Lagos social circles, was saved from a suicide attempt on Thursday evening at the Third Mainland Bridge.
Sobowale, the proprietor of House of Phreedah, a skincare brand situated in Surulere, Lagos, reportedly made an attempt to end her life.
A video which was seen by our correspondent, captured the moment when passersby intervened just in time, preventing her from leaping into the waters below.
Sobowale who was dressed in a black gown, arrived at the bridge driving her Lexus SUV.
According to witnesses, she left her vehicle and was on the brink of jumping into the Lagoon when bystanders acted swiftly to rescue her.
Recent rumors suggesting trouble in her marriage to Demola, her husband, have contributed to speculation about the potential reasons behind Sobowale's attempted suicide.
Their extravagant wedding celebration two months ago had drawn attention on social media. However, it is alleged that the relationship has deteriorated, possibly affecting her mentally.