Lagos tasks Presidential Committee on flood management to dredge major rivers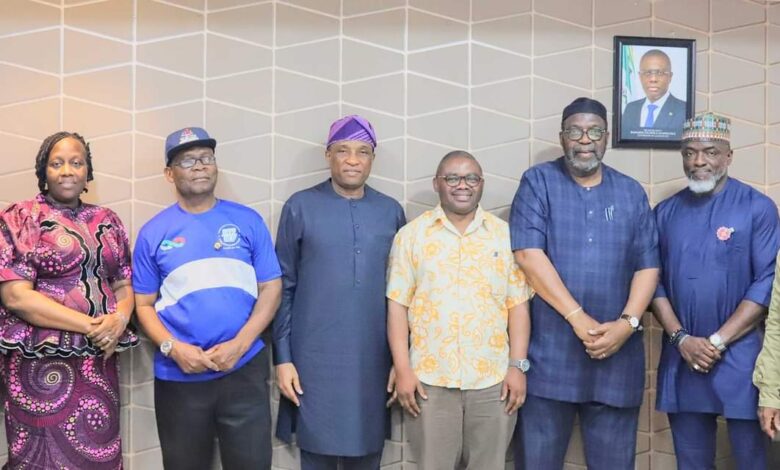 The Lagos State government on Thursday received the Presidential Technical Committee for the development of a comprehensive plan of action for preventing flood disasters in Nigeria, urging the Federal Government to dredge major rivers in Nigeria.
Receiving the Committee on behalf of the state government, Commissioner for the Environment and Water Resources, Mr. Tunji Bello said the time has come for the Federal Government to ensure the dredging of major rivers nationwide.
He also called for more collaboration between Federal and State agencies towards ensuring that major flooding incidents are reduced to the barest minimum, adding that dredging the major rivers will also reduce the vulnerability of coastal states to flooding issues as experienced by many states last year.
Bello averred that the Federal Government should take cognisance that Rivers Niger, Benue and Ogun among others over overflow to states close to them once they rise. He said Lagos State government has a proper Primary and Secondary Drainage master plan in place to curtail the issue from time to time.
The commissioner noted that at the beginning of every year, the government engages in serious public enlightenment/education across the state after receiving yearly rainfall predictions from the Nigeria Institute of Meteorological Agency (NIMET) and Nigerian Hydrological Service.
In his remarks, Permanent Secretary, Office of Drainage Services and Water Resources, Mr. Lekan Shodeinde said Lagos had always executed plans to avert flood related disasters, based on the awareness that the state is always affected by coastal, river and urban flooding.
Shodeinde, however, appealed for a better synergy between Lagos and the federal Government to ensure that flooding is controlled with little or no impact on the people.
The leader of the team, Dr. Godstime James explained that the Committee was established by the Presidency following the massive flooding recorded in the country in 2021.
He disclosed that the Committee is to check each State's policies on flooding, establish causes of flooding and come up with solutions and strategies to minimise the impact on the citizenry.