Lai Mohammed inaugurates Advertising Offences Tribunal in Abuja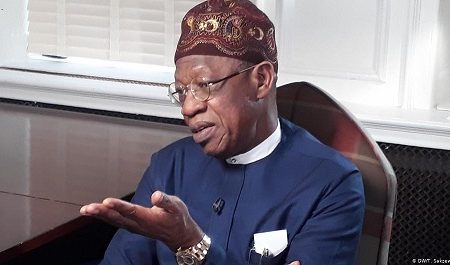 The Minister of Information and Culture, Alhaji Lai Mohammed, inaugurated the Advertising Offences Tribunal on Thursday in Abuja.
The inauguration marked a significant milestone in Nigeria's advertising industry, with the tribunal, the first of its kind globally, aiming to strengthen the role and mandate of the Advertising Regulatory Council of Nigeria (ARCON) in regulating advertising, advertisements, and marketing communication within the country.
In his address at the inauguration ceremony, Mohammed emphasized the immense potential of the Nigerian advertising industry to drive economic growth. Recognizing the need to address contemporary regulatory gaps in the advertising sector, the National Assembly proposed and passed a bill to repeal the Advertising Practitioners (Registration, Etc) Act CAP A7, L.F.N. 2004. This led to the enactment of the Advertising Regulatory Council of Nigeria Act, signed by President Muhammadu Buhari in July 2022 as Act No. 23 of 2022.
According to him, the new Act addresses the inadequacies of its predecessor and aims to safeguard consumers from illegal, untruthful, dishonest, indecent, and distasteful advertising targeting the Nigerian market. The Advertising Regulatory Council of Nigeria was entrusted with the authority to regulate and control advertising in all its forms across the country.
"To ensure the effective implementation of the Act, the Advertising Offences Tribunal was established, with the power to handle violations of the Act, the Code of Advertising Practice, Standards of Practice, and related legislation," he said.
The Minister stressed the importance of appointing individuals with relevant expertise in the Nigerian judicial system and advertising industry to serve on the Tribunal.
The tribunal is led by Honourable Justice Cecilia Olatoregun, an eminent jurist with a distinguished legal career. Other members include Mr. Charles Odenigbo, Mr. Moroof Aileru, Mrs. Julia Oku Jack, Alhaji Bello Kankarofi, and Mr. Idorenyen Enang, all highly qualified in their respective fields.
The minister also expressed confidence in the Tribunal's ability to adjudicate matters justly and fairly without bias, considering the diverse backgrounds of its members.
He reiterated the Federal Government's commitment to supporting the advancement of the advertising industry while upholding cultural values and constitutional tenets.
He said, "I am very confident that having come from different relevant backgrounds, Your Lordship and the members of the Tribunal will entertain every matter before you for adjudication justly, fairly, and without bias.
"The Federal Government will continue to support the advancement of the advertising industry in Nigeria and will ensure that being a nation with remarkable characteristic as well as diverse ethnic, cultural and religious background, advertising, advertisement and marketing communications will be carried out with a level of decency as well as respect for cultural values and constitutional tenets."