Lalong engages stakeholders in Shendam for Tinubu/Shettima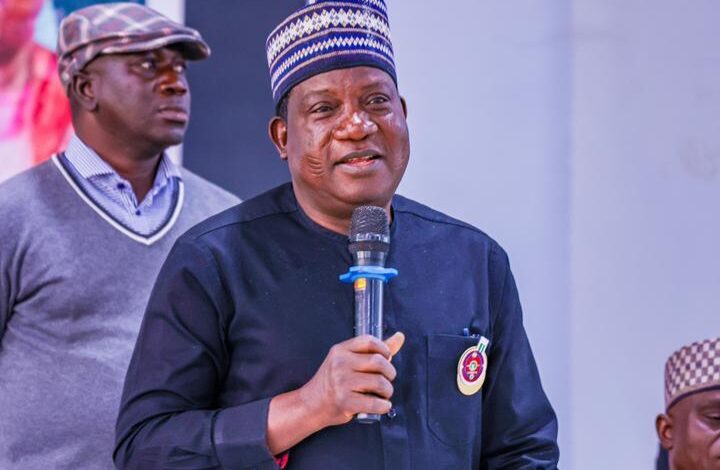 Director General of the All Progressives Congress APC Presidential Campaign Council (APC PCC) and Governor of Plateau State, Simon Bako Lalong has continued his engagements with stakeholders towards ensuring the victory of the party's presidential candidate, Asiwaju Bola Ahmed Tinubu and all candidates of the party during the forthcoming elections.
Lalong, who arrived his hometown of Shendam in Shendam Local Government Area of Plateau State for the new year celebrations met with stakeholders comprising of different interest groups as well as party members from the zone.
He said he was at home to join them in celebrating the new year and also use the opportunity to engage them on the forthcoming elections with a view to sensitizing and giving further insights into the Renewed Hope of the Tinubu/Shettima presidential ticket and that of the APC in general.
While thanking them for their support throughout his political career, the DG said the APC is strongly rooted within the zone and Plateau State at large because of the various projects and programmes that have direct impact on the people.
Lalong, who is also the senatorial candidate for the Plateau South Senatorial District assured them that Tinubu and Shettima will work for all Nigerians and also ensure that there is equity, justice and fairness in the distribution of resources of the nation.
He advised them to vote for APC from the governorship, state and National Assembly as well as the President. He advised them against falling for the gimmicks of the opposition who are making promises without any record of performance.
Lalong said with his appointment as the DG of the APC Presidential Campaign Council, the people of Plateau State and Shendam already have a place of pride when Asiwaju Tinubu becomes President.
Chairman, Shendam Local Government, Miskoom Alex Naantuam said the stakeholders have all agreed to vote APC from top to bottom because of the quality of candidates and their capacity to deliver.
APC chairman, Shendam Local Government, elders of the party, youth and women leaders all said they were fully mobilised and convinced that the party will deliver its candidates during the polls.