Lalong orders immediate relief for Plateau communities ravaged by suspected herdsmen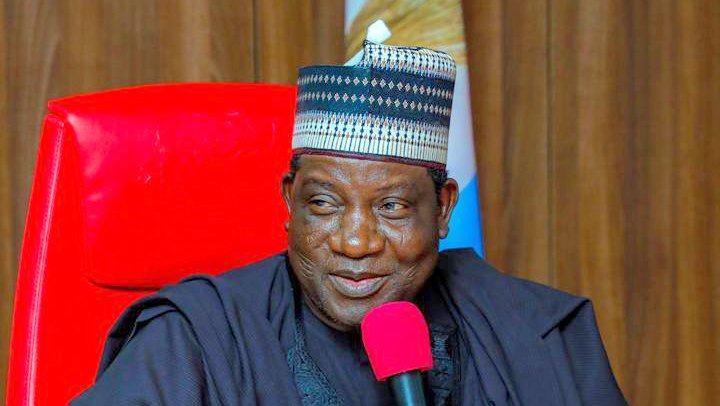 Plateau State Governor, Simon Lalong has taken decisive action to provide urgent relief to communities in Mangu Local Government Area that were recently attacked by suspected herdsmen.
Governor Lalong, accompanied by top security officials and members of the State Executive Council, visited the Mishkaham Mwaghavul Palace to assess the extent of the devastation and gather firsthand information.
The state Deputy Governor, Prof. Sonni Tyoden, who represented Governor Lalong said: "Efforts are being made to bring succour to communities in Mangu Local Government Area attacked by suspected herdsmen while same is being done to secure lives and property of citizens in affected communities."
He assured the residents that the National Emergency Management Agency (NEMA) and the State Emergency Management Agency (SEMA) would swiftly coordinate relief efforts to aid the affected communities.
The governor also emphasized the government's commitment to protecting the lives and property of its citizens.
"We are concerned about the security situation and are doing everything possible to ensure lives and property of citizens are protected," he stated.
He further urged residents to cooperate with security agencies to apprehend the culprits responsible for the attacks.
Chairman of Mangu Local Government Council, Minister Daput, expressed gratitude to the state government for their solidarity and support during this difficult period.
He said: "The number of casualties is disheartening, and we appeal for more security personnel to be on the ground."