LASG sets safety standards for retail gas operators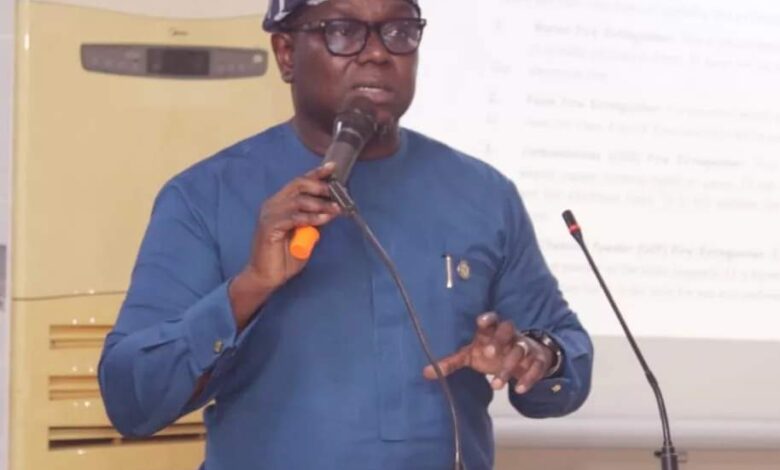 By Adeola Ogunrinde
Following incessant fire incidents in Lagos, the state government has set safety standards for retail gas operators in the state.
This was made known by the Director General of Lagos State Safety Commission (LSSC), Mr. Lanre Mojola.
Mojola, in his keynote address, at a one – day training program in conjunction with the Ministry of Energy and Mineral Resources, said the program was organized to profer solution to incessant gas explosions and fire incidents that often lead to loss of lives and properties in the state.
The Lagos Safety DG said cars, appliances and utilities could be replaced but human lives is irreplaceable.
He said once life is irreplaceable, human being must do everything to protect lives devoid of hazards.
Mojola maintained that once explosion ocurred moral, financial and reputation of such organization are eroded.
" We will continue to learn as long as we live. I urge participants to learn, unlearn, relearn and cascade knowledge impacted to colleagues and organization. Explosions may occur when gases are aldulterated, cylinders mishandled or when industrial and cooking gases are used close to sources of ignition. Other causes are proliferation of gas retail outlets as well as improper training of operators and users on safe handling of gas", said Mojola.
Mojola, however, appealed to all operators to cooperate fully with government operatives when they arrive their facility, saying "We are convinced that at the end of this annual exercise, Lagos will become a safer place for all".
Different papers were presented at the different safety experts including Director Oil and Gas, Engr. Sesan Odukoya from the Ministry of Energy and Mineral Resources, on Cooking Gas penetration policy and regulatory of retail business, Mr Adeyinka Adebiyi spoke on Gas cylinder and Emergency Management, Cardio Pulmonary Resuscitation and Fire prevention and Evaluation procedures amongst others.