Lessons Nigeria can learn from UK's Vehicle Licencing Agency, By Kayode Adebiyi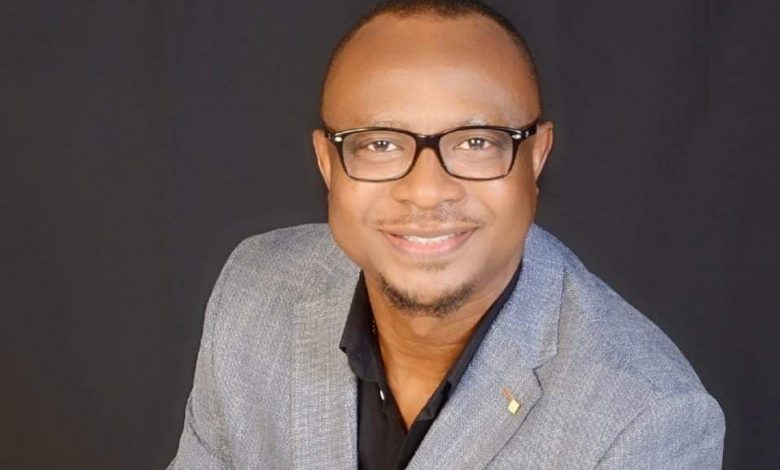 I am not surprised that Britain is in the top 5 lowest road accident rate in the world. It is also one of the top toughest countries in the world to obtain a driver's licence.
People celebrate passing a practical driving test to obtain a UK drivers licence like they just passed a difficult university exams. Personally, with the fact that I have been driving for over 30 years, I did not pass the UK driving test until the 3rd time.
It's most difficult for people like me who have been driving in Nigeria for a long time and have imbibed very bad driving habits. Candidly speaking, UK driving lessons and test opened my eyes to how to really drive and safety as a watchword. I unlearn a lot of things and relearn how to really drive.
Believe me, 75 to 80 percent of Nigerians with valied Nigerian driver's licence will fail UK driving test and would never get a licence talkless of sitting down behind the car wheels. Only God save people on Nigerian roads.
A friend of mine just passed his driving test after the 7th time, here in the UK. He told me he felt so ashamed knowing he was just moving a car in Nigeria. He was not driving. He had to study and take numerous driving lessons before he could finally pass on the 7th time. He cherished his UK driver's licence greatly.
Most importantly, the amount of money (revenue) the UK government generate through the DVLA (Driver and Vehicle Licencing Agency) is enermous. DVLA is under the Department (Ministry) of Transport. They are responsible:
Issuance of Driver's licence
Driving test administration.
Vehicle registration.
Vehicle tax
Issuing of certificates to vehicle keepers
Enforcement action against vehicle tax evaders etc.
In 2020/21 alone, the DVLA generated unto the coffers of the UK government £6.9 billion
Also, its good to know that the Chairman of DVLA is a woman and the the CEO is another woman.
Now, the take away for me on this issue is how the UK government used agencies like DVLA to generate massive revenue and create jobs for numerous people. Driving lesson agencies are so numerous, and driving lesson teachers are also so numerous.
I have 2 childhood friends who are driving instructors here in the UK. One told me that averagely he makes between £1,500 and £2,000 per week, and the week he wants to stretch himself, he makes more than that. Right now, he left the driving agency he was working with and he's on his own because he's already well known and he gets referral from students who have trained and passed their driving test under him. An average of between £6k & £8k monthly in the UK is a very, very good income.
For us to really create jobs in Nigeria, we must organise our society. One of our inability to create massice employment and generate revenue from non-oil sector is in our inability to organise properly. When a society is organised and "anyhowness" is banished, the resultant effect is employment generation and more revenue into the coffers of government.
For you to sit and write the driving theory test, you have to first register and pay online. Now, DVLA has agents all over the UK who organise the theory test. There is no community where you won't find a theory test center. Same exams on computers. You will be assigned to one nearest to your address. Those agencies get a commission from DVLA for organising the exams. An average theory test centre has at least 10 staff. That's employment for millions of people.
Now, practical driving lesson agencies is another employment generating agency. After passing your theory test. (Some do it 2 or 3 times and you pay on each occasion). The next thing is to undergo driving lessons that would get you ready for the practical driving test. You need an average of 45 hours of lessons before being test-ready. An average lesson per hour is between £50 – £70. Multiply that with 45 hours and you will see how much a driving instructor would make from each student.
All the above is just from one agency under a department (Ministry). We must be deliberate on how we use what we have to get what we need. Employment and revenue generation is not rocket science. What we need is the political will, and strict enforcement of rules and serious deterrent for those who flout the rules.
People drive so carefully here because you don't want a point on your licence. If you break a traffic light, you might get 3 points on your licence and your car insurance increase by 5%. This remains for 4 years from thw day of offence. If you get up to 12 points on your licence within a 3-year period, your drivers licence is withdrawn and you have to go back to write a theory test and do another practical test to qualify again. It is deemed you are not good enough to drive for getting 12 points on your licence so you have to go and learn again.
There are a lot of virgin area within our society which if better organised, would give maximum benefit to users, more revenue to government, and generate more employment.
-Adebiyi is a UK-based Nigerian and Public Affairs Commentator