Low voter turnout mars guber election in Ikeja, Agege, Ojota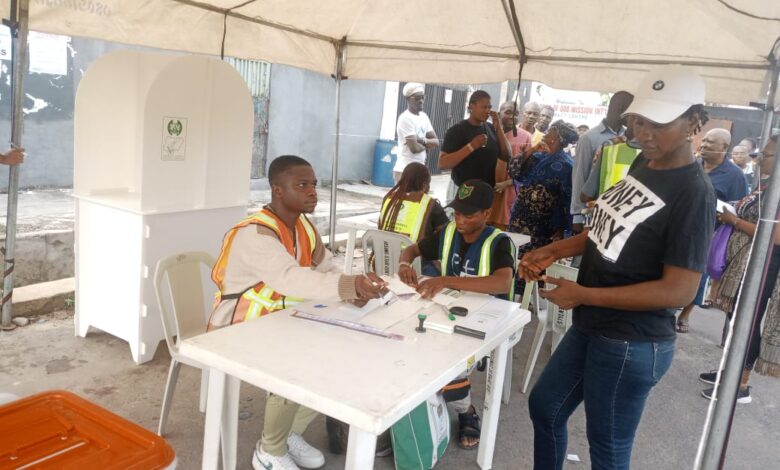 There was low voter turnout in some areas of Lagos State as electoral officials arrived early to the polling units in Ikeja, Agege and Ojota.
In polling unit 021 in Ward 02 of Ojodu, the electoral officials arrived at about 8:30am and voting commenced 9am.
The electoral officials addressed the voters on the voting modalities and urged them to organise themselves to ensure peaceful poll.
Meanwhile, the Lawmaker representing Ikeja federal constituency, Hon. James Faleke, who arrived his polling unit around 9:12am to cast his vote, expressed confidence in Independent National Electoral Commission (INEC).
Faleke while speaking with journalists said that the voting process was peaceful, adding that it took him few minutes to cast his vote.
He urged INEC to sustain its effectiveness till the end of the electoral process.
Also, the Chief of Staff to governor of Lagos state, Mr Tayo Ayinde, who arrived his polling unit (014) in Ward 09 at Central Pry School around 10:50am to cast his vote, expressed satisfaction with the electoral process and encouraged voters to come out to cast their votes.
Ayinde said that the turnout was impressive and better than the presidential election, adding that the election was peaceful.
Speaking with some voters at polling unit 038 Ward 09 in the Government Reserves Area (GRA) area of Onigbongbo LCDA, they applauded the electoral body for their early arrival, urging the security agencies to be responsive if called upon.
In Agege, most of the polling units witnessed low turnout as youths were seen on the roads playing football. In Capitol road axis of Agege, the youths mount goal posts playing football.