LP suspends 13 members for anti-party activities in Osun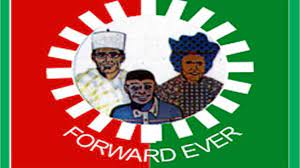 By Deborah Oladejo, Osogbo
The Labour Party in Osun State has suspended 13 of its members for alleged gross misconduct and anti- party activities.
State Chairman of the party, Prince Adebayo Bello made the announcement at the party's secretariat in Osogbo on Thursday.
Those suspended are the national legal adviser, state women leader and 11 local government chairmen.
He alleged that some executives in connivance with some members were sponsored to hijack the party structure at the national and state levels.
According the affected were also working against the success of the ongoing case of their presidential candidate, Mr. Peter Obi at the election petition tribunal.
He said: "We observe that if the activities of these undemocratic persons are not checked on time, it will either weaken the Labour Party structure in Osun or collapse it.
"Based on the foregoing, the State Executive Council of the Labour Party met on Thursday, May 11, 2023, to address all the issues and forge ahead.
"At the meeting, we resolved among other things, that: We affirm and assert our loyalty, support, and commitment to the National Working Committee of our great party, led by our lawfully recognized National Chairman, Barrister Julius Abure.
"All identified card-carrying members of the Labour Party who were part of the so-called NEC meeting that took place in Bauchi, Bauchi State on Wednesday, 3rd May 2022 are hereby suspended.
"Among those identified and affected by this decision are; Barr. Samuel Akingbade (National Legal Adviser), Mrs. Susan Ojo (State Women Leader), and 11 chairmen of the Local Government of our party in Osun State who participated in a meeting organized by the National Legal Adviser and suspended State Woman Leader are hereby suspended from the party indefinitely.
"These members stand suspended for anti-party activities and gross misconduct. This decision will be forwarded to the National Working Committee of the Labour Party and other relevant bodies including all security agencies for further actions," he added.