Magnus Abe urges supporters to stop fighting Tinubu's appointees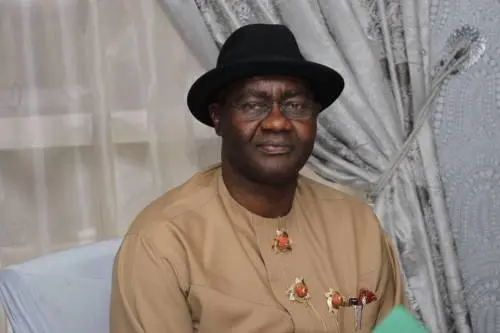 Governorship Candidate of the Social Democratic Party (SDP) in the last election in Rivers State, Magnus Abe, has urged his supporters to stop the attack and support President Bola Tinubu and all his appointees.
In a statement, Abe said he has congratulated Tinubu and former Rivers State Governor Nyesom Wike who was appointed Minister of the Federal Capital Territory (FCT).
He urged his supporters to therefore cease all hostilities.
He said, "Please, can we tone down all these aggression. We have always supported President Tinubu and we will continue to support the President.
"Let us all allow the President to form his government and bring in those he needs to help him serve the people of Nigeria.
"I withdrew my case against the elections in Rivers state, I have congratulated the President's appointees including the minister of the FCT, Nyesom Wike and I genuinely wish them well.
"I am not and I cannot be seen to be fighting with the President's appointees while supporting the President.
"Anyone who claims to be with me should follow my steps and cease all hostilities against politicians who are in the APC or working with the APC government.
"Appointments as we have all now confirmed are not made on platforms and appointment is not the only benefit from supporting the government.
"Please if any body is lobbying for appointment go and lobby for yourself, do not lobby for any appointment for me on any platform.
"The President is my father and I have confidence in his ability to help Nigeria economically which is why I supported him and I will continue to support him.
"Let us give him space and time.
By the grace of God, Nigeria will be better for us all, not only for those with position in Government.
"Bile, bitterness, Unforgiveness and anger have never been part of my politics.
"Progress, prosperity and service are what we have always preached and talked about, it is time to practice what we preach with or without appointment.

"No matter what happens today the sun will always rise again tomorrow morning, those who find favour before God will live to see the glory of another sunrise."