Meet Felicia Ogunsheye, Late Colonel Victor Banjo's Sister Who is Nigeria's First Female Professor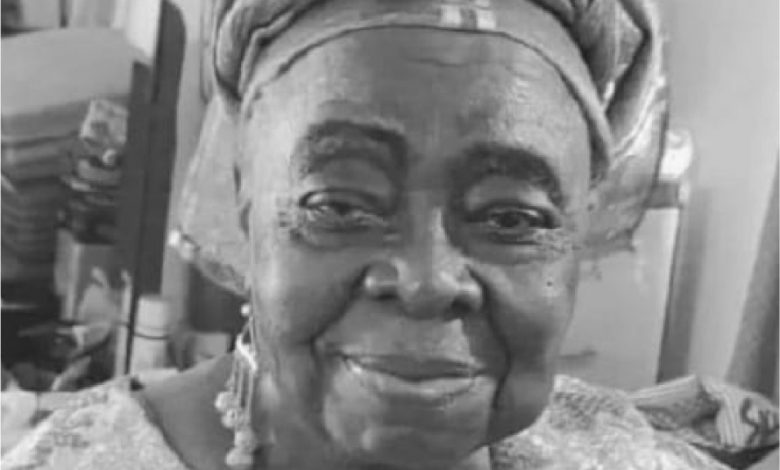 Felicia Adetoun Omolara Ogunsheye is the first female Professor in Nigeria. She is a Professor of Library and Information Science at the University of Ibadan. Ogunsheye was born on December 5, 1926 in Benin City, Nigeria. She is the elder sister of Lieutenant Colonel Victor Banjo and Ademola Banjo.
Felicia had her secondary education at Queens College, before becoming the "only female student" at Yaba College of Technology in 1946. In 1948, she received her diploma, becoming the first woman to graduate from the school. After that, Felicia proceeded to University College Ibadan, then went on to Newnham College, Cambridge University, United Kingdom, to study "Geography" on scholarship, earning BA and MA degrees in 1952 and 1956, respectively; she became the first Nigerian woman to study there. In 1962, Felicia earned another Master's degree in "Library Science" from Simmons College, Massachusetts, USA. She's being known for the first Nigerian woman to attain professorial cadre in Nigeria.
In 1973, she became a professor at University of Ibadan. From 1977 to 1979, Felicia Ogunsheye was appointed as the Dean of Faculty of Education at the University of Ibadan. She was the first female to become a Dean in a University in Nigeria. She had worked as a consultant to various organisations including the International Association of School Librarianship, the British Council, World Bank, among many others.
Even as this is so, she has received numerous awards such as; the Ford International Fellow in 1961; the Decade of Women Certificate of Merit for Outstanding Achievement in 1985; the International Education Hall of Fame, Nigeria in 2000, among many others. Felicia also holds the chieftaincy title of "Iyalaje of Ile-Oluji" in 1982. In addition to these, the University of Ibadan had named its female postgraduate hall after her under the administration of Prof. Abel Idowu Olayinka.
Source: Nigerian History Heritage