Military assures of smooth presidential inauguration for Tinubu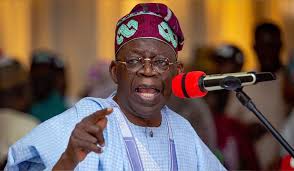 The Nigerian military has reiterated its assurance that the upcoming inauguration of President-elect Bola Tinubu will take place smoothly and without incident.
Speaking at a bi-weekly press briefing in Abuja on Thursday, Director of Defence Media Operations, Major General Musa Danmadami fielded questions from journalists on the topic of security during the event.
"As far as internal security is concerned, the police still remain the lead agency. The Armed Forces and other security operatives are only playing a supportive role. I will reiterate that we are on standby to make sure that nothing unwanted happens.
"The issue of threat to the security and stability of the country is addressed promptly. Elections have come and gone. For the presidential election, a winner has been announced. There is a transition committee in place comprising all members of the security agencies, ministries and agencies of government to make sure the event is held successfully and without a glitch.
"We don't see reasons why there should be a problem during the activity. The inauguration will come and go and nothing will happen. We are not going to relent at ensuring there is peace and stability across the length and breath of the country," Danmadami said.
The general stressed that military officers are prepared to prevent any unwanted occurrences before, during, and after the transition.
"We are committed to ensuring peace and stability throughout the country," he added.