My husband will fulfil campaign promises if elected- Titi Abubakar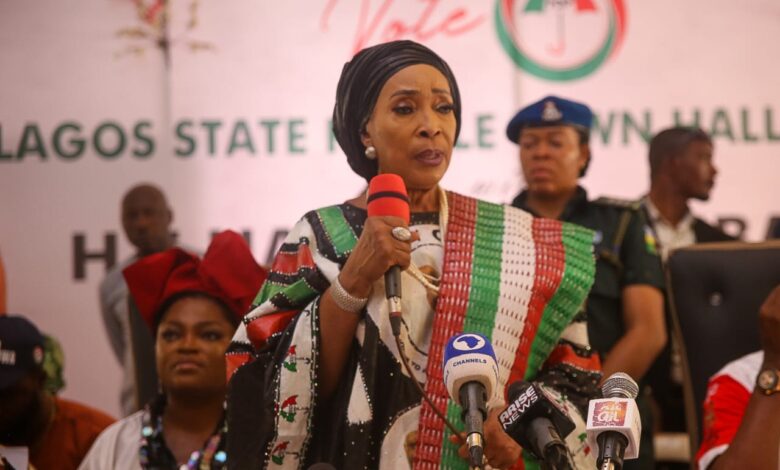 Wife of the presidential candidate of the Peoples Democratic Party (PDP), Mrs Titi Abubakar, has assured that her husband would fulfil his campaign promises if elected.
WesternPost reports that Mrs Abubakar gave the assurance during the Lagos State Female Town Hall meeting in Ikeja on Sunday.
She said that Atiku knew the way to fix the country, having been there before as vice president.
Expressing amazement about the huge number of women at the meeting, Mrs Abubakar, noted that she was born and bred in Lagos, saying that the crowd had shown that Lagos State was for PDP.
"For good 23 years, one party has been ruling this state, we have to fight for ourselves. We have been in bondage for too long, we have to fight for our children.
"Enough is enough. My husband, Atiku has a covenant with Nigerians. He promised his life to do so much for Nigeria because Nigeria has done so much for him. Because of this, he has five agenda.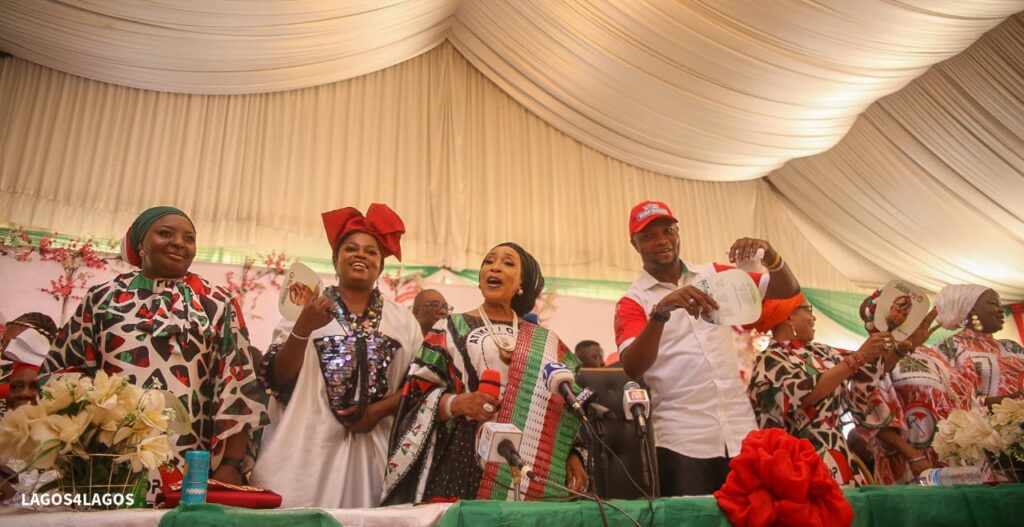 "He is a unifier, he wants to unify Nigeria. Atiku wants insecurity in Nigeria to stop and Atiku wants to restructure Nigeria.
"Atiku wants to educate parents and children and even people living with disabilities..All of these depends on you and me.
"If you vote for Atiku, he. will fulfill his promises as he has said. Atiku wants to wipe our tears. He matches his words with authority.
"Atiku wants to rescue, restore, restructure, rebuild and bring back lost glory, to Nigeria," she said.
Mrs Abubakar said that her husband, as a former vice president assembled all the economic team like the likes former Coordinating Minister of the Economy, Mrs Okonjo Iweala and others.
"He has done it before and he will do it again. It is only the person that knows the road that can show the way. Don't allow a blind man to lead you.
"So, I am pleading with you, do not sell your birthrights and the generation yet unborn.. Vote the PDP on Feb. 25 and March 11.
"My husband, Atiku Abubakar is a good product to sell. if not, I won't be bold to come here to sell him. Only Atiku can do it..Don't be deceived.
"If you vote Atiku, you have voted for me your daughter and I will not forget you," she said.
Mrs Abubakar, who noted that she had done a lot on women trafficking and child labour, said that if God granted her the opportunity, she would give succour to Nigerian children.
She said that her husband had pledged to give women and youth 60 per cent slot in his cabinet, while also revitalising the economy with $10 billion.
According to her, if her husband is elected, she will bring back another project known as SHE- Security, Health and Education.
She said that if her husband wins the presidential election, the Lagos PDP governorship candidate, Olajide Adediran would emerge victory on March 11.
In her welcome address, Lagos PDP deputy governorship candidate, Ms Funke Akindele, expressed confidence in the electoral victory of Abubakar and Adediran in the polls, calling on women to keep mobilising votes in all nooks and crannies of the state.
In his remark, the Lagos PDP governorship candidate, Olajide Adediran (Jandor) expressed confidence that the party would unseat the ruling party at the centre and state levels.