My victory affirms the integrity of the judiciary, says Adeleke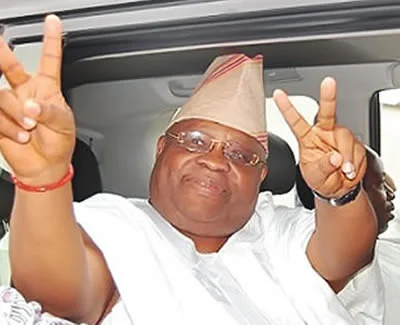 By Deborah Oladejo, Osogbo
Osun State Governor, Ademola Adeleke has ascribed his victory at the Supreme Court to peoples' will backed by God.
The Supreme Court, had on Tuesday upheld the decision of the Court of Appeal, Abuja, which in March 2023, overruled the ruling of the Osun State Governorship Election Petition Tribunal headed by Justice Tetse Kume.
Reacting to the Supreme Court judgment on Tuesday at his country home, Ede, Adeleke said the judgment affirms the integrity of the judiciary.
He said: "Our governorship is an affirmation of the government of the people, by people and for people. Our victory is a testimony that peoples' will backed by divine will can withstand and survive plots of anti-democratic elements.
"To the judiciary, Osun has emerged as a moral compass, affirming the integrity of my lord justices; your affirmation for truth and people's will consolidates and strengthens our democracy.
"On behalf of Osun people, we appreciate you and we adore your love for justice and equity."
Adeleke assured the people of the state that he will remain God driven, divinely inspired and governing with the fear of God.
"To all stakeholders in the Osun project, be assured that the revalidation of our mandate is a challenge, a call to duty, a fresh demand for more dividend of democracy.
"I will remain God's driven, divinely inspired. I will govern with the fear of God. Our governorship is an affirmation that we are for the people, by the people.
"I commit myself to more expanded delivery of good governance, in me you will find a true pro people governor.
"I seek the support of all Osun residents and citizens, irrespective of party affiliations. This is our state and we must join hands to develop it.
"My people of Osun State, the good job continues. We wrap up the implementation of our five points agenda. We shall focus on grassroots development. We shall embark on agricultural revival of our dear state. Our policies shall fight poverty, insecurity, unemployment and underdevelopment. You shall truthful feel and enjoy the dividend of democracy," he added.