Naira crisis: Sanwo-Olu sues for calm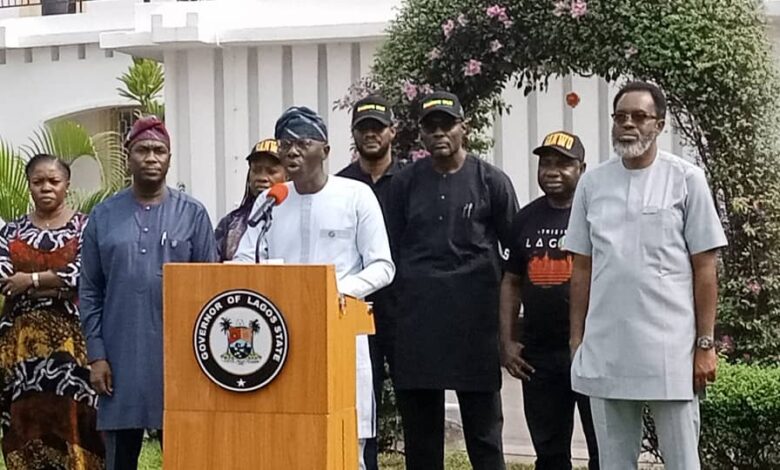 Governor Babajide Sanwo-Olu on Saturday urged Lagosians to remain calm in the ongoing naira crisis.
Sanwo-Olu said this in an address to the state, urging Lagosians to avoid all forms of violence, arson and rioting.
He said even in the face of the difficulties and frustrations being faced by all, violence and destruction should not and will never be the answer.
He said: "We have noticed with dismay the rampant incidents surrounding some of the players in the financial services value chai; POS Agents/Operators, as well as petrol station attendants who have taken the current challenges to mean an opportunity to extort hard working and law abiding Lagosians with extortionate service charges on funds withdrawal and sale of PMS.
"Let me appeal to those involved in such behavior to desist from such sharp practices, especially in these difficult times."
Sanwo-Olu urged Lagosians to resist opportunists who seek to take advantage of the anger and frustration that many are feeling to hijack the situation and foment trouble.
"We know that there are unscrupulous persons who want to sow seeds of violence and discord by their very utterances and actions, all with the view of robbing you of the chance to cast your votes in the February 25 Presidential and National Assembly elections. Do not allow them to use you to achieve their evil intentions.
"There is no justification whatsoever for attacking public or private property. The law enforcement agents have received clear instructions to take full control and ensure zero tolerance for any and all acts of arson, violence and destruction." Sanwo-Olu said
The governor said he has already approved an immediate reduction in transportation charges for public- owned transport, across the state public transport system, inluding buses, ferries and taxis.
He also said he is in discussion with private transport operators not to hike fares at this point in time, given the difficult circumstances in which many Lagosians find themselves.
He said this is not the period to sacrifice empathy, compassion, and humanity on the altar of profit making.
He thanked the Police and other security agencies operatives that have been working round the clock to maintain the peace, law and order, saying the state owe them a debt of gratitude.