Naira redesign: Be more proactive to ameliorate suffering of Nigerians, NYCN tells CBN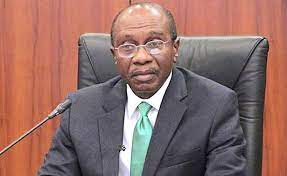 The National Youth Council of Nigeria (NYCN) on Tuesday told Central Bank of Nigeria (CBN) to be more proactive to ameliorate the sufferings of Nigerians over the Naira redesigned policy.
The council said the economy of the country is hanging in the balance due to the new currency which is yet to circulate.
Speaking at the a press conference held in Lagos, Amosu Tomi, the Vice President of NYCN and other leaders of the council in South West, applauded CBN's initiative on the new currency but asked the apex bank to be diligent in the implementation, and learn from other countries that have tried the same policy and understudy those that failed and those that succeeded in cashless policy enforcement through currency redesign.
The youths' organisation also expressed worry over the spate of insecurity across the country, urging the Federal Government to rise up and address the issues by giving all the security agencies a matching order.
Tomi said the leadership of NYCN South West finds it imperative to raise the alarm over issues of insecurity, fuel scarcity, naira redesign, and others affecting the well-being of the country as they continue to linger.
He said some of the above mentioned problems were all attempts to frustrate the forthcoming general elections.
"The insecurity still persists in some part of the country which is worrisome as we count down to the February 25 and March 11, 2023, general elections. Our security apparatus should do more in assuring Nigerians that the election will be safe for all to participate.
"The insurgency and kidnappings in some parts of the country should be given adequate attention. The votes of every common man must count and should not be subdued by security challenges. Criminals have dared our institution several times and tested our security architecture with commendable resistance. We demand continuous offensive security operation in all concerned communities to sustain confidence of Nigerians as we prepare for the 2023 general election," Tomi said.
Speaking on the challenges being faced by Nigerians over the Naira redesign, he said: "The economy of the country is hanging imbalance as the new currency is yet to circulate. Fight and long queues are seen at the ATMs, and customers go through hardship to withdraw their own money."