Nami, FIRS win ICAN Merit Award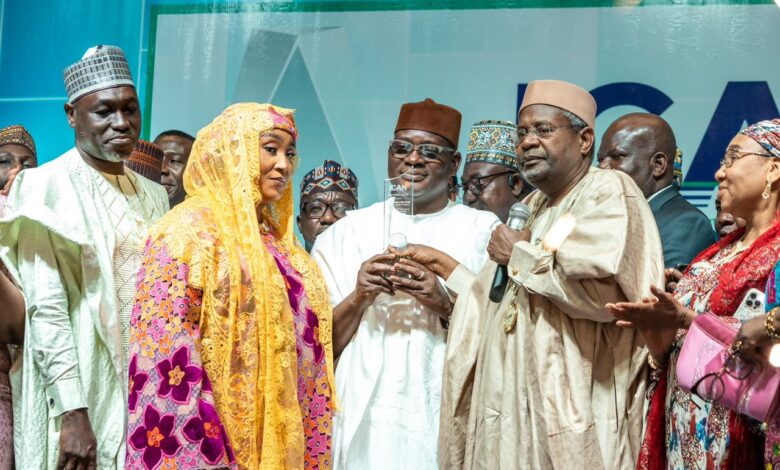 …also named winner BusinessDay Newspaper Excellence in Public Service Award 2022
Executive Chairman, Federal Inland Revenue Service (FIRS), Mr. Muhammad Nami has been named winner of the Institute of Chartered Accountants of Nigeria (ICAN) Merit Award 2023 in its Non-Members Category at the Institute's 2023 Annual Dinner Awards.
Mr. Nami, who received the Award at the Monarch Event Centre, Lagos, on Sunday was described by the President of the Association, Mallam Tijani Musa Isa as an unassuming and humble achiever who has led the FIRS to excel in the international tax circle despite global economic challenges by achieving milestones in revenue collection.
"This Award is in recognition for your positive impact in the society. You have made significant contribution to the institute and to Nigeria. The governing board deemed it fit to acknowledge the role you have played and your outstanding achievements," Mal. Isa noted.
In his Citation, Mr. Muhammad Nami was described as "a go-getter and an ingenious leader."
It further stated that "the reforms he is implementing at FIRS attest to his dexterity, visionary leadership and patriotism. Under his visionary leadership, the FIRS in 2022 achieved an unprecedented revenue collection of N10.1 trillion, which is the highest tax collection ever made in the history of the country."
While receiving the award, the FIRS boss appreciated the members of the Institute, saying that he has been lucky to work with their members through his 32 year career.
"Since I left the university, over 32 years ago, I have had the privilege and luck to be directly and indirectly associated with ICAN members: from the PKF, to Manam Professional Services, and now I am working directly with well over 3,000 members of this Institute as the Executive Chairman of the FIRS.
"I feel blessed by this honour and privilege. I am grateful to God, and to all of you who have found me worthy of this recognition. I pray God rewards all of you enormously," he noted.
In a similar recognition earlier in the week, on Thursday 4th May, 2023, the FIRS boss was named the winner of the BusinessDay Excellence in Public Service Award 2022, at the BusinessDay States Competitiveness And Good Governance Awards 2022.
The country's influential business newspaper explained that it named him the winner of the award for his "visionary and leadership qualities [that] has brought tremendous change to the FIRS."