Nana Otedola celebrates mum 90th birthday in grand style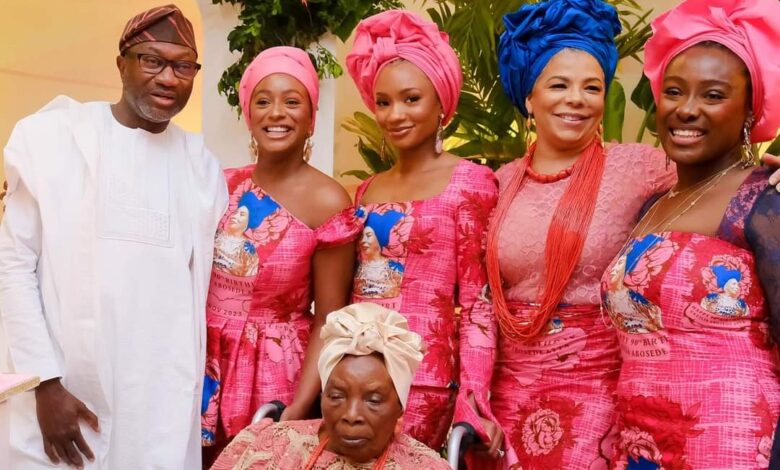 Nana Otedola, business woman and wife of Billionaire Femi Otedola on Wednesday celebrated the 90th birthday of her mother, Cecilia Abosede Atta.
The birthday shindig was a celebrities affairs with family and friends of the famous business man who came around to rejoice with grand old woman for becoming a nonagenerian in good health.
Florence Otedola, DJ Cuppy, one of the granddaughters of Madam Atta shared the pictures of the 90th birthday celebration on social media pages where she wrote the joy of staying with family.
DJ Cuppy wrote: "Family FIRST! 🎀🥳 You know we had to go ALL OUT for my Mummy's Mummy's 90th Birthday! 💕🎂💖 It's such a blessing to have grandparents around. My favourite thing about my culture is we celebrate people while we still have them with us."