NASS: North Central governors did not kick against APC consensus arrangement, says AbdulRazaq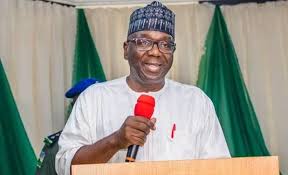 By Mosunmola Ayobami, Ilorin
Kwara State Governor, AbdulRahman AbdulRazaq has said governors from North Central have not made any public statement on the zoning formula for parliamentary positions by the All Progressives Congress (APC).
He subsequently denied media reports quoting them as rejecting the position of the leadership of the party on the issue.
AbdulRazaq, in a statement by his Chief Press Secretary Rafiu Ajakaye on Tuesday in Ilorin, said the governors, being party leaders from the region, cannot adopt confrontational posture against the party's position but are instead holding strategic meetings with different stakeholders to secure a better deal for the North Central.
"Media reports that we reject the party's position are therefore a stretch of our approach. They are not factual. We have our channels of communication, and that is what we are exploring.
"We are party people and will not make any public statement or do anything that will rubbish its leadership or cause avoidable tension in the polity. That is not our way," he said.