Natasha Akpoti: I accept judgement with good faith, Yahaya Bello says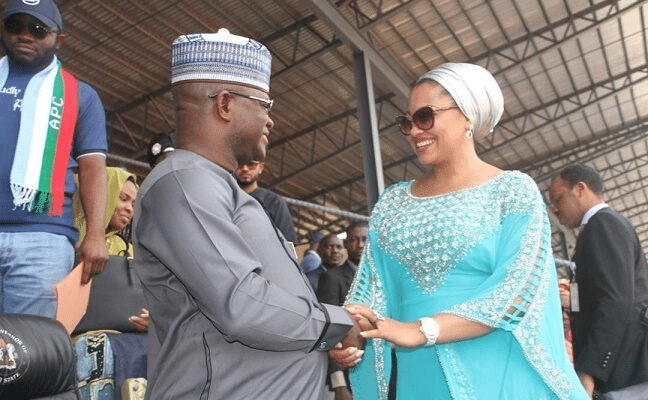 Kogi State Governor, Yahaya Bello, on Tuesday said that he respects the Appeal Court's decision that Natasha Akpoti-Uduagan of the Peoples Democratic Party is the legitimately elected senator for the Kogi Central Senatorial Election in February 2023.
The Court of Appeal, Abuja Division, affirmed the ruling of the Kogi State Election Petition Tribunal which declared Natasha Akpoti-Uduagan as the duly elected senator for Kogi Central Senatorial Election. 
The court in its ruling on Tuesday, dismissed the appeal filed by Abubakar Ohere – who had earlier been declared winner of the February 25 election – for lacking in merit.
The tribunal sitting in Lokoja had in September, nullified the victory of Ohere of the All Progressives Congress (APC) as the winner of the Kogi Central Senatorial Election.
Reacting to the development, Bello said, "I accept the decision of the appeal court. And I use this opportunity to congratulate my sister Barrister Natasha as a senator of the Kogi central senatorial district," Bello told State House Correspondents after the Police Council meeting at the Aso Rock Villa.
He added "I, as the executive governor of Kogi state received the news of the decision of the Court of Appeal nullifying the election of Senator Abubakar Sadiq Ohere and affirming Barrister Natasha Akpoti as the senator representing Kogi Central."