New NASENI boss resumes office, vows to use STI to drive Tinubu's socio-economic priority areas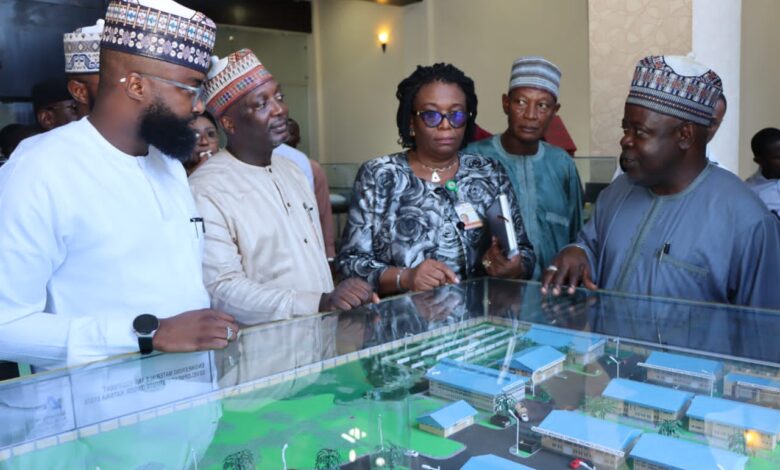 The newly appointed Executive Vice Chairman/Chief Executive Officer (EVC/CEO), National Agency for Science and Engineering Infrastructure (NASENI), Mr. Khalil Suleiman Halilu, said he would ensure that President Bola Tinubu's Renewed Hope Agenda is achieved through the deployment of Science, Technology and innovation (STI) in the economy.
Halilu made this statement while addressing the management and staff of the agency shortly after his assumption of office as the EVC/CEO at NASENI headquarters last Friday.
The new EVC/CEO, a tech-expert and entrepreneur was appointed to lead NASENI by President Tinubu, replacing Dr. Bashir Gwandu.
While expatiating on his market driven approach to things, he said his administration would leverage on technology transfer and also not forgetting domestic, home-grown technology development which is the core mandate of NASENI.
According to him, "The focus is for innovation, science and technology resource to serve Nigerians and to add value to the national economy."
He added that the agency would play critical roles in supporting President Tinubu's economic agenda for the nation anchored on food security, ending poverty, economic growth and job creation, creating access to capital through consumer credit, inclusivity, improving security, rule of law and fighting corruption.
The new EVC/CEO said in the 21st century, there are immense opportunities for Nigeria to leapfrog in the areas of science, technology, engineering and innovation, even as he promised that NASENI during his tenure would play effectively those central roles through technology transfer revolution that is coming.
"Our duty here at NASENI will be to use our resources, our talents, our capacity, and our energy to drive economic development priority areas of President Bola Ahmed Tinubu Administration, in line with the Act establishing this agency.
"As a prominent agency saddled with enormous responsibilities, NASENI with its development institutes and over 4,000 members of staff, is appropriately positioned to deliver on its mandate," he said.
The new EVC/CEO who pleaded with the staff to put in their best, to work with full commitment and dedication, promised that in return, as EVC/CEO, that the welfare of all NASENI staff will be his priority. While promising an open-door policy for staff, he said he was willing to learn from all staff across the agency, "I will be open and receptive to your ideas and contributions, and together we will renew NASENI".
"We will make NASENI an employer of choice in the public sector, a place where people will be proud to contribute their quota to the success of the organization and to the overall development of our country, and where they will be treated with respect and dignity. Change is coming, and you are all going to be a part of it," he said.
He continued, "We shall adopt, adapt and domesticate cutting-edge technologies, wherever we find it. We will build a pool of well-educated and talented personnel, support world-class research and development (R&Ds), and build partnerships and collaborations across Nigeria, Africa and the world.
"We shall collaborate with government Ministries, Departments and Agencies (MDAs), at Federal and State levels, with the private sector, the international community, development partners and the media. In consultation with you, our staff, and our various partners, we will put together a detailed vision and plan of implementation that is built on the foundation of President Tinubu's Renewed Hope Agenda and priorities", he affirmed.