NEWS ANALYSIS: A Christian as Ọba, By Chris Adetayo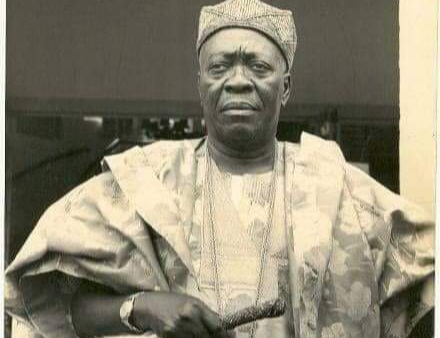 First, congratulations to the new Soun of Ogbomoso, soon-to-be Oba Pastor Afolabi Ghandi Olaoye. May his reign be long and progressive.
So I have read many comments about why it's unwise to appoint a religious leader of a non traditional/native religion to exalted thrones of the Yoruba. The argument is that such persons, by acts of omission or commission, whittle down age long traditions. They may refuse to participate in rights and rituals required of persons in such positions. Worse, they may talk down on their heritage.
The argument is strong. The example of the current Oluwo of Iwo, who delights in regularly demeaning the throne of Iwo and the pedigree of his people, signposts the danger of appointing "outsiders" to such thrones. Such persons come in with their strong beliefs and, rather than conform, seek to bend tradition to their own sentiments.
But history tells us that this has not always been the case. A good example is Oba Adesoji Aderemi, Ooni of Ife for 50 years (1930-1980). Arguably the greatest Yoruba traditional ruler of the 20th Century. Prior to his appointment, he was a leading church official of the Anglican denomination in Ile-Ife. He was also a major financier of the Church and headed the committee that raised the funds and built the Anglican Church in Iremo, Ile-Ife. Till date, that church is known locally as "the King's Church".
But Ooni Aderemi did not whittle down the traditions associated with the throne of Ife. Rather, he enhanced them. He never derided the religion of his forebears but rather promoted them.
The lesson is simple. It comes down to the man appointed. Will he immerse himself in tradition? Or will he come to the throne like an iconoclast, seeking to destroy rather than to enhance?
As the Yoruba will say, it is the same rain that fell on Sugar Cane that also fell on Bitter Leaf. One of them just chooses to be bitter!