Nigeria Embassy requests buses to evacuate students from Sudan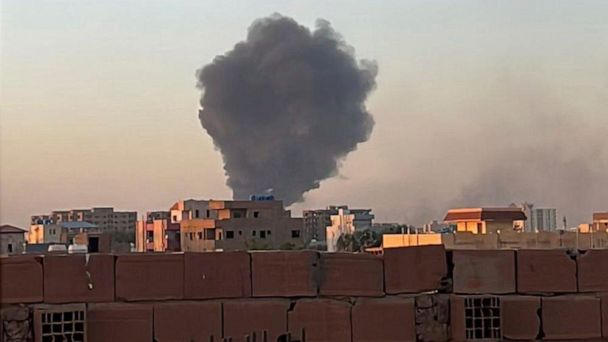 The Embassy of Nigeria in Khartoum, Sudan has requested the services of 200-seater buses to convey 3,500 Nigerian students from Khartoum to Cairo, Egypt.
The request was made in response to the crisis in Sudan, which has made it necessary to evacuate Nigerian citizens from the country.
The Nigerian Charge d' Affaires, Haruna Yusuf Garko, directed the request for the buses and expressed the appreciation of the Nigerian government and the stranded students for the assistance rendered by the Egyptian government.
It was gathered that the Nigerian government is making preparations to evacuate about 5,500 stranded Nigerians out of Sudan through the Egyptian town of Luxor. The government is seeking Egypt's support to move the stranded Nigerians to Luxor.
The conflict between the Sudanese armed forces and the paramilitary Rapid Support Forces (RSF), has resulted in over 400 deaths and millions of displacements.
The situation has made it difficult for stranded Nigerian citizens to be evacuated from Sudan. Nonetheless, the Nigerian government has concluded arrangements to evacuate the stranded Nigerians by road and will seek authorisation from the Sudanese government for the evacuation.
The stranded Nigerian students have expressed their appreciation to the Nigerian government for its efforts to evacuate them from Sudan, and for the assistance rendered by the Egyptian government.