Nigeria gets forex boost, refinery revamp from Saudi Arabia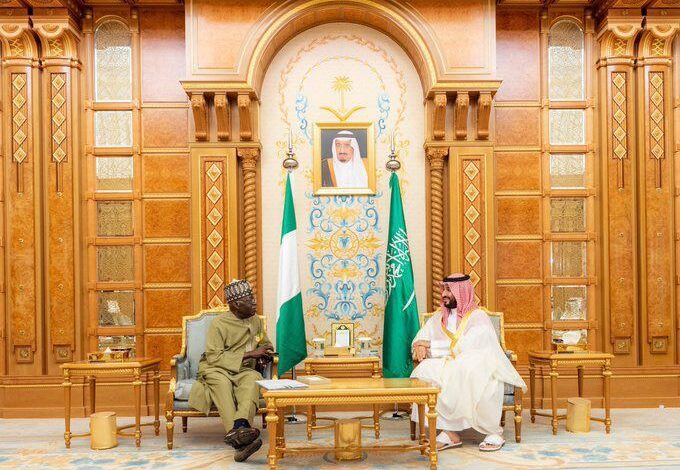 Nigeria will receive a large foreign exchange deposit from Saudi Arabia to support its forex reforms, the minister of information and national orientation, Mohammed Idris, announced on Friday.
In a statement, Idris said the Saudi Crown Prince, Mohammed bin Salman, made this promise during a meeting with President Bola Tinubu at the Saudi-Africa summit in Riyadh.
Idris quoted the Crown Prince as saying: "To support the Central Bank's ongoing reforms of Nigeria's foreign exchange regime, the Saudi Government will make available a substantial deposit of foreign exchange to boost Nigeria's forex liquidity."
The minister also said that Saudi Arabia would help Nigeria to upgrade its refineries, which would be led by the Saudi state-owned oil company, Saudi Aramco, within two to three years.
He said the Crown Prince praised President Tinubu's economic reforms and said: "Prince bin Salman expressed the commitment of the Saudi Government to supporting these reforms, and enabling Nigeria to reap the full benefits."
"He also said that Saudi Arabia is very eager to see Nigeria thrive under President Bola Tinubu, and realize its full potential as the economic giant of Africa."
Idris added that the Crown Prince thanked Nigeria for its role and support in OPEC+, and said that Saudi Arabia's investment interests in Nigeria include agriculture and renewable energy, which would enhance Nigeria's food and energy security.
President Tinubu appreciated the proposed investments and assured Nigeria would manage and oversee them well, Idris said.
He said the two leaders agreed to work together for the next six months to develop a detailed plan and strategy to implement the agreed investments and outcomes.
Idris also said that President Tinubu and the Crown Prince discussed the need to strengthen security cooperation to address terrorism, illegal migration and other challenges in Nigeria and the region.
He said the two leaders agreed to explore new areas of cooperation in economic and socio-cultural spheres.