Nigeria has revenue challenges not debt problem, says finance minister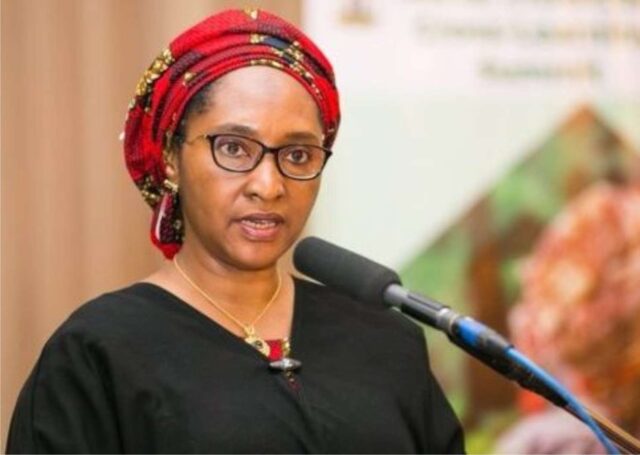 Minister of Finance, Zainab Ahmed has denied report that Nigeria has a debt problem, stressing that the country only has a revenue generation challenges.
Speaking at the Nigeria International Economic Partnership Forum in New York, Ahmed said Nigeria has set a Debt-to-Gross Domestic Product (GDP) ceiling at 40 per cent, which the country is yet to exceed.
At the same event, President of the African Development Bank (AfDB), Akinwumi Adesina said Nigeria needs help from international finance stakeholders to tackle its debt burden, which has now crossed the $100 billion mark.
The minster, responding to the AfDB boss, hinted that the problem is not debt, but revenue , stating that Nigeria's revenue generation is low right now.
"Everywhere we go, we hear this issue of the debt of Nigeria is a problem and is not sustainable. The debt and debt financing that we do in Nigeria is following a designed debt management strategy.
"As of today, and this has been reported by two previous speakers, Nigeria's public debt stock is $100.1 billion or N14.6 trillion, which represents 24 percent of the nominal GDP. This is below the 40% threshold that we have set up for ourselves.
"Nigeria operates a four-year rolling medium term strategy which guides the borrowing strategy of the federal government. And we have specific indices that we closely monitor. The public debt that we set is 40 percent and we are at 24 per cent.
"The portfolio composition between external and domestic is set at 30:70. So 70 per cent of our debt is domestic and 30 percent is external. We also have a mix of long to short term financing and the mix is 75 to 25 and we are very well within this threshold.
"So the medium term strategu show that the Nigerian debt portfolio is still operating within sustainable limits," she said.
She, however, added that while debt, in her opinion, is still sustainable, there is a revenue problem.
"We do have a revenue problem and this revenue problem, we're tackling using the instrument of the strategic revenue initiative, the revenue challenges we have we have been addressing in a systematic manner.
"We have had a very significant impact in revenue performance based on the issues in the oil sector, and it is being addressed by the security agencies.
"There are some ineffective tax incentives that are currently in process of being review, so some that have reached maturity will not be renewed, there might be some new ones that are being introduced, but we're trying to make sure that we're getting value for the investments that we have provided," she added.
She said the Strategic Revenue Growth Initiatives (SRGI) is designed around three thematic areas: achieve sustainability, identify new and enhance existing revenue stream and achieve collision within the revenue ecosystem -alignment between our people and our truths.
Ahmed said the government has taken on some innovative approaches to financing infrastruction, giving an example of road infrastructure for tax rebate.
She called on the investors to come partner with Nigeria and reap the rewards of investing in Africa's largest economy.