Nigeria launches Early Warning Systems Centre to tackle security challenges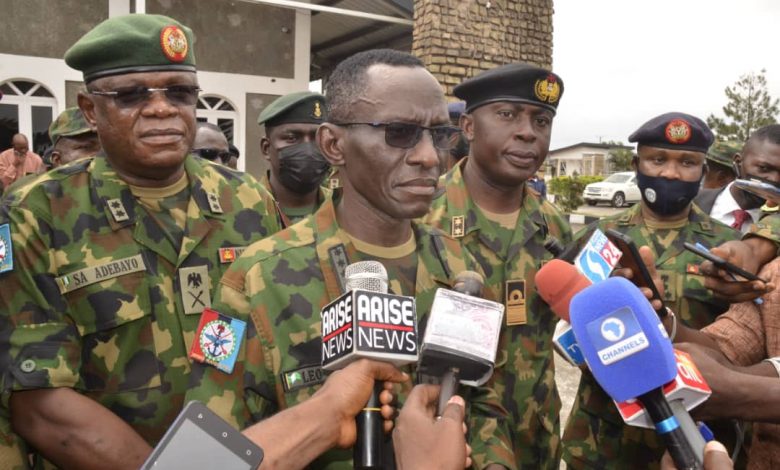 Chief of the Defence Staff, General Leo Irabor, has announced the launch of the Gen. Leo Irabor Early Warning Systems Centre (GLIEWSC) to help proffer solutions to the security challenges in the country.
Speaking at the commissioning of the GLIEWSC at the Nigerian Institute of International Affairs (NIIA), Victoria Island, Lagos State, Irabor explained that the centre would expand on research, give early warning, and proffer possible solutions to problems being forecast.
The GLIEWSC, described by Mr. Julius Adelusi as a facility that will take Nigeria into the international loop system, will help to improve the country's security and manage the problem of security issues in the country.
Presidential candidate of the Social Democratic Party (SDP), Adewole Adebayo, noted that the world is a volatile place, and having a safe home is crucial.
The early warning system is one of the ways to keep the homeland safe, he added.
The Director of the African Union Department, Ministry of Foreign Affairs, Amb. Maxy Ogbede, expressed confidence that the early warning systems centre would help Nigeria nip security challenges in the bud. He stressed the need for intelligence sharing among the components of Africa to mitigate crises and carry out crisis management.
Director General, Nigerian Institute of International Affairs (NIIA), Professor Eghosa Osaghae, admitted that peace and security issues are integral to their work.
He explained that as a responsible think tank, they have devised the GLIEWSC to add to the country's security architecture and develop its capacities for identifying potential areas of threats and danger.