Nigeria: The seeds of hatred, Sylvester Asoya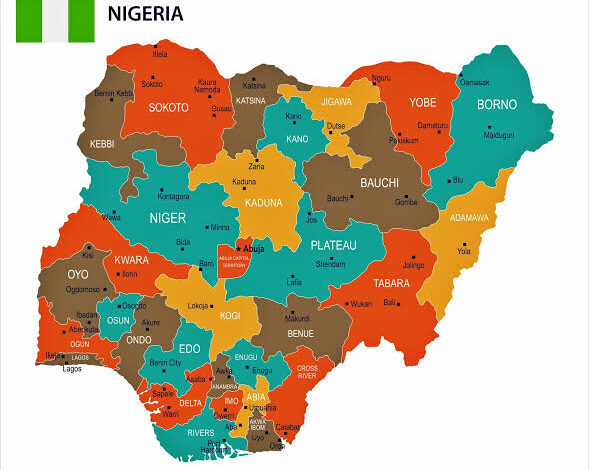 I recently met a cab driver in Asaba, Delta State, who told me a captivating story about Chief Sonny Iwedike Odogwu, the well-known Nigerian industrialist and business mogul. Odogwu passed away a few years ago at 87, after a great time on earth. According to this driver who hails from Kogi State, Odogwu was particularly fond of Igala people from Kogi State, and he made no apologies for that love.
The driver, in the course of our interesting discussion, recalled his time as a casual worker at Odogwu's SIO Industries, a big processing plant that was once the talk of the town. He told me a few thought-provoking stories but I was basically fascinated by how the businessman gave preferential treatment to young Igala job seekers in those days in Asaba. "If you are Igala, go to my right", Odogwu would say on the few occasions he chanced upon his company's recruitment drive. At the end of the day, he ensured that a good number of Igala applicants were employed, sometimes, at the expense of his people in Asaba and other Igbo neighbouring towns. Do you want to know why?
Historically, Igala and Asaba are related in ways that are unknown to some people. The truth, however, is that in spite of his imperfections during his earthly journey, Odogwu embodied our hope and common humanity.
But Asaba is not the only town in Delta North with links to Igala land. Communities like Ukala-Okpunor, Ukala-Okwute, Ebu and a part of Illah, all in Oshimili North and South Local Government Areas in Delta State, have filial relationships with Igala. Thank God for the re-introduction of history in schools in Nigeria. After all, without a good knowledge of the past, how can one understand the present, and even a future that is largely unknown?
Indeed, Aniomaland where Odogwu hailed from is a predominantly Igbo speaking part of Delta State. It is a meeting point of cultures, people and languages. And it is also a place of many internal human migrations, mainly from the core South East states, the ancient Benin Kingdom in the South-South, the North Central through Kogi State and the South West, especially people from present day Ondo State.
Ayo Isinyemeze, the Oloza (Obi) of Ugbodu, is the king of the home town of Nduka Ugbade, the footballer who captained Nigeria's Golden Eaglets team to win the FIFA World in China in 1985. But beyond Ugbodu, there are also other domestic migrations from Ifon and Akoko areas, also in present day Ondo State. But just like Ukwu-Nzu, another town and other Yoruba speaking people living within Igbo aboriginal settlements in Delta State, Ugbodu is also Olukumi-speaking, (hunters, farmers, warriors and adventurers) who migrated from Owo/Akure areas around the 11th Century.
However, a hybrid name like that of the King of Ugbodu, Ayo Isinyemeze, (Ayo, a Yoruba name that means joy, and Isinyemeze, an Igbo word that literally translates to: "my head gave me the crown"), tells a remarkable story of unrivaled multiculturalism, integration, cooperation, hospitality, civility, progressiveness and oneness among the people of this area. And as one moves from one community to another, particularly in these Olukumi-speaking areas, there is the strong possibility of hearing other hybrid and unusual names like Olu Nnamdi, Remi Okeleke, Chukwudi Abiodun, Balogun Okafor and more. Here in this part of Nigeria, everyone is equal; and no one claims to be more aboriginal than the other even when it is glaringly obvious. And it is also remarkable that in spite of the prevalence of the sociolinguistic concept of code-switching during conversation, especially among the Olukumi-speaking people, there is still little or no instances of mistrust, mutual suspicion or discrimination.
In this part of Delta State, there is also a preponderance of uncommon names like Igbinoba, Igbedion, Guobadia, Asanime, Ikponmwosa (which is Kpamiose in Igbo) and other Bini and Igala names.
I remember as a boy growing up in a relatively small community in those days, life was good and fair. And for some of us who had the privilege of visiting Lagos at that time, the major means of transport was Eni Afe Lamo, a 504-station wagon car, obviously owned by a Yoruba man. In later years, I came to understand that Eni Afe Lamo means: "It is the person we love that we know". This special station wagon vehicle provided uninterrupted and customized services to travelers along the driver's major routes from Illah, Ezi, Onicha-Olona, Ebu and the two Ukalas to Issele-Mkpitime, Issele-Uku, Onicha-Uku, Obomkpa, Akwukwu-Igbo, Atuma and other communities. Travelers were actually picked up at their respective homes and dropped off at their destinations in Lagos by Eni Afe Lamo, the wise and patient driver who knew every house and every address.
I also remember in a special way, Samson Sangotola back in the day in Asaba. Sangotola was the popular owner of the famous Rapson Bread that was a regular fixture on the breakfast tables of many schools, including students of St. Patrick's College, Asaba. He was also a government contractor, a community leader, a real estate investor and a general merchant who also supplied other food items to many schools and colleges in the then Bendel State. It did not matter that he was Yoruba, from Ogun State, what was paramount at that time, was competence, and it was not lacking.
Equally, my generation in Asaba remember that Sangotola enjoyed great popularity outside Bendel State's business circles. As a matter of fact, he played host at different times, to many military administrators of that era because of his influence as a citizen.
How times change! Bridget, my mom of blessed memory, spoke Igbo, Hausa, Yoruba, and a smattering of Efik, Ibibio and Fulfude. I remember the endless visits of Fulani herdsmen to our home in Asaba in those days. And these Fulani herdsmen actually felt at home in spite of the cultural and religious differences. The first time my mom gave a herdsman some dollars in my presence to change for her in Onitsha, I was very apprehensive. "Why would you give money to somebody you do not know his address?", I asked my mother. "Don't worry my son, they are my people. He will bring back my naira equivalent in a moment". And it came to pass.
The stories we read and heard about Nigeria in years past, made interesting narratives. They were stories of trust, love, friendship, unity and accommodation. We also read about how politics did not discriminate against people on the basis of gender, age, sex, ethnicity, religion or political beliefs.
There were also soul-lifting stories even in the heat of battle during the Civil War, like the one told about how Subomi Balogun, a top banker, refurbished and preserved the house in Lagos, of Alex Ekwueme who later became Nigeria's vice president.
I am not sure many people know about how the great Tai Solarin, a consummate educationist and activist, granted scholarships to some young Igbo students immediately after the Civil War, to study at Mayflower, Ikenne.
This was the country the older generation lived in, happily, until some characters from the outer space arrived and decided to ruin Nigeria. And for these dishonourable characters to win elections in today's Nigeria, they must inflame feelings, call out people and ethnic groups, use derogatory and divisive language, invade polling units, snatch ballot boxes, bribe electoral officials and attack and where necessary, kill people. For instance, before he eventually became president in 2015, Muhammadu Buhari had in one moment of indiscretion a few years earlier, warned that "the dog and the baboon will be soaked in blood" if he failed to win. He eventually won and mismanaged Nigeria. Since that infamous utterance, anytime there is mass murder or killings of any kind in any part of Nigeria, I always remember Buhari the divider who left Nigeria more divided. Buhari is in focus, not necessarily because he is the worst sinner, but because he lacks the forbearance, statesmanship and patriotism of former heads of state like Olusegun Obasanjo, Yakubu Gowon and Abdulsalami Abubakar.
Since 1999, Nigeria has witnessed a progressive decline in the quality of people, elected or appointed, in all the tiers of government. Usually, these persons in high political positions, come to office with forged certificates, multiple identities, corruption allegations, criminal record, a shady past and no demonstrable proof of capacity. Unfortunately, there are always people, ready to take action in order to defend such characters for ethnic, religious or narrow-minded considerations.
The truth is that humanity is one at the end of the day. When we migrate, whether internally or externally, marry across tribe and race, make enduring friends, look out for one another and see the good in others, we become one humanity. But we will never come to this realization until we begin to travel more often, and in addition, strive to receive a good education.
Those who planted these seeds of hatred, disunity and discord are too reactionary, and they have traveled too far to be part of the solution. Rebuilding a broken country like Nigeria, requires knowledge, understanding and the vigor of youth. And it appears only young people and a handful of others, are destined to uproot these widespread evil trees that are still festering.
Now, are we ready to halt further infection for the healing to begin?