Nine die as container falls on passenger bus in Lagos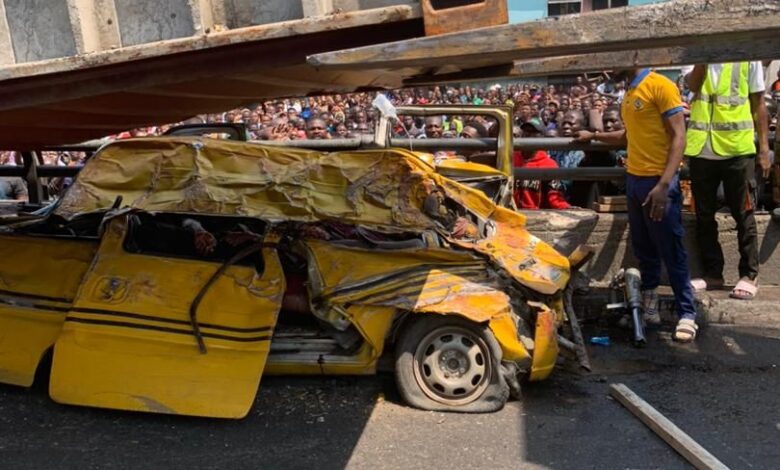 Nine people were killed on Sunday as a container fell on a passenger bus from the Ojuelegba Bridge.
Lagos State Emergency Management Agency (LASEMA) said the incident occurred in the afternoon.
Permanent Secretary, LASEMA, Olufemi Damilola Oke-Osanyintolu, said nine persons died, including two children.
"Upon arrival at the scene, a truck conveying a 20ft container was found to have landed on top of a commercial bus.
"Further investigations revealed that the bus was picking up passengers when the truck lost control and fell over the side of the bridge.
"After suspending the container load with the aid of the Agency's forklift and cutting off the top of the bus with light rescue equipment, a single adult woman was extricated alive and taken to the trauma centre," he said.
The agency said the Nigeria police will conduct further investigation on the "removal of the barriers on the bridge aimed at preventing trucks from ascending."