NRC to launch e-ticketing platform for train services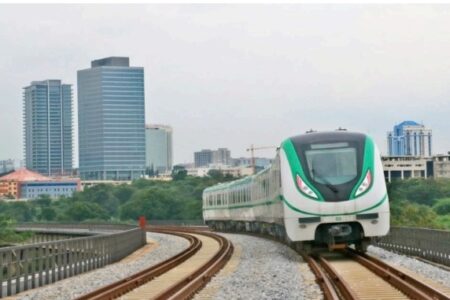 A new electronic ticketing platform for the Lagos-Ibadan and Itakpe-Warri train services will be available to the public before the end of October, the Nigerian Railway Corporation (NRC) has announced.
The platform will enable passengers to buy their tickets online from their homes, up to 48 hours before their journey, and avoid physical contact with NRC staff.
The announcement comes after some NRC staff were caught on camera in a scandal involving ticket sales.
Fidet Okhiria, managing director of NRC, said the platform is currently being tested and will be launched soon.
He said the platform will also ensure that the money goes to the right people and prevent any mistakes.
"We will be going live (e-ticketing platform) tomorrow. That will not be for the public yet," he said in an interview with the Television Continental (TVC) on Tuesday.
"We want to ensure that the money is going to the right people because if there is a mistake that is another blow."
He added that the NRC staff who were implicated in the scandal have faced the disciplinary panel and will be dismissed from service.