NSCDC arrests security guard, teacher for allegedly raping two teenagers in Ilorin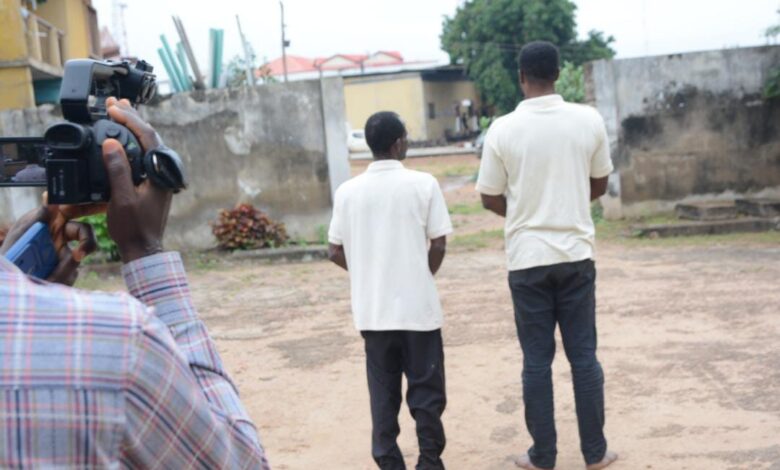 By Mosunmola Ayobami,Ilorin
The Kwara state Commandant of the Nigerian Security and Civil Defence Corps (NSCDC), Umar Mohammed has paraded two suspects; Idowu Yahaya (39) and John Balogun (49) for allegedly raping two teenagers.
Yahaya, a private security guard at Gaa Akanbi area, Ilorin was alleged to have raped a 15 years old girl in an office at Gaa Akanbi, ilorin, while John, a Teacher in one private school was alleged of raping his step Daughter, a 17 years Old girl at Osere area, Ilorin. Kwara state.
Commandant Mohammed said Rape is one of the fastest rising violent crime in the society, adding " It is a traumatic experience that affects the victim in a physical, psychological, and sociological way".
He urged all parents and guardians to be vigilant and bring their children close to them.

Mohammed also stressed that children should be encouraged to talk to their parents if they ever have a problem, not only with a stranger.
" They should know a safe, well-traveled route to take to and from school and Isolated areas should be avoided.
"Rape is a crime and victim should not hesitate to report. The corps have a safe approach to the investigation of rape cases by using specially trained sexual assault investigators who are sensitive to the needs and concerns of a sexual assault victim.
He warned rapists and other criminals within the state to desist from such dastardly acts and embrace lawful and peaceful style of living.