NUJ demands apology over attack on NTA journalists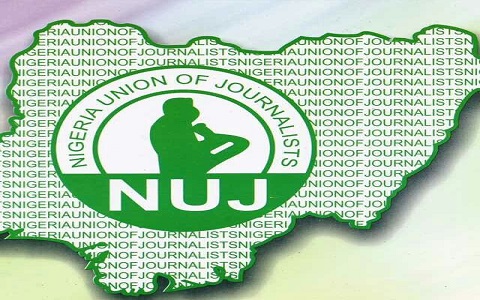 By Kolawole Olayinka, Abeokuta
The Nigeria Union of Journalists (NUJ), Ogun State Council, has given the management of Olabisi Onabanjo University Teaching Hospital (OOUTH), Sagamu a 24-hour ultimatum to tender an unreserved apology to the two journalists assaulted on the street of Sagamu while carrying out their official duties.
The two journalists from the Nigeria Television Authority (NTA), Abeokuta, Yemi Dalemo (Assistant Manager News) and Gbenga Egbepeju (cameraman) were beaten while doing a follow up story on the missing body of a yet to be identified lady whose family came to take for burial only for them to discover that the corpse was no longer in the mortuary.
At a meeting held at the state secretariat, Iwe Irohin Press Centre, Oke-Ilewo Abeokuta on Saturday, the union wonders what could have been responsible for such inhuman action if the management of the institution, as earlier claimed, has nothing hidden in the event leading to the missing corpse at the hospital.
The NUJ said the assault on the journalists was carried out to possibly create a climate of fear in sourcing for information and eventually impeding the unravelling of truth about the trending story.
The union demanded among others; "That a meeting between the management of the Olabisi Onabanjo University Teaching Hospital, Commissioner for Health and the leaders of NUJ within 48 hours.
"That the five security officers who assaulted the two journalists be immediately produced and subsequently handed over to the police for thorough investigation and appropriately sanctions in accordance with the laws of the land.
"That an unreserved apology letter be issued to the NUJ and the two journalists assaulted, assuring that such occurrence will not repeat itself.
"That hospital bills of the two journalists assaulted be refunded while NTA camera and other equipment seized by the management of OOUTH and left in the custody of the Divisional Police Officer in the area be released with immediate effect while damaged ones are replaced.
"The union realises that this impunity, if left unabated, emboldens the perpetrators to commit more crime not minding its chilling effect on the society, including journalists themselves.
"On that premise, the meeting seeks for justice systems that vigorously investigate all threats of violence against journalists and send a powerful message to the society that journalists are not their enemies and should oppose attacks against them and against the right to freedom of expression for all."