Lagos House of Assembly to promulgate laws protecting indigenes, says Obasa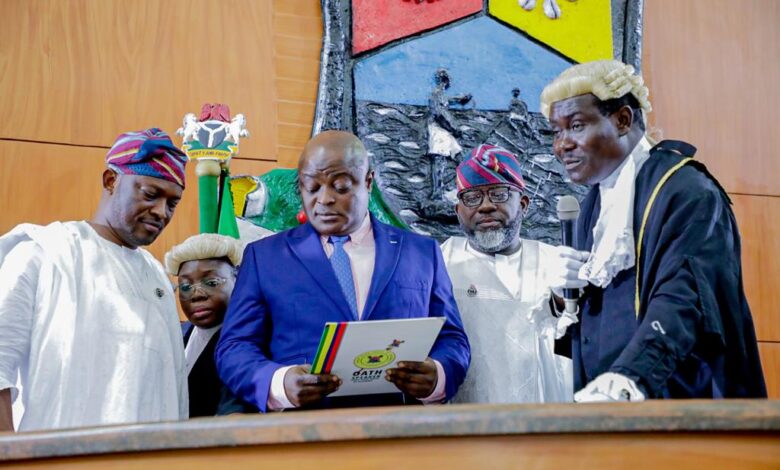 The Speaker of the Lagos State House of Assembly, Rt (Hon) Mudashiru Obasa, has said that the 10th Assembly would enact laws and regulations in favour of Yoruba indigenes in matters of property acquisition, economy and commerce.
Obasa made this known in his acceptance speech as a third-term Speaker of the House.
He said plans were underway by the House of Assembly to promulgate laws that would potentially undermine land and property ownership by non-indigenes.
"Lagos is a Yoruba land as against the assertions of some people that it is a no man's land, therefore, part of our legislative agenda is to ensure the translation of laws passed by this House to the Yoruba language," he said.
The Lagos speaker said that the House would employ "all legislative instruments" to promote indigenes over other tribes.
He continued: "We also aim at achieving our collective goals of creating a robust legislative framework that protects the interest of our people. Going forward in this wise, we are going to employ all legislative instruments for the support of the indigenes of Lagos.
"There would be laws and resolutions in the areas of economy and commerce, property and titles, and we will reverse all that are reversible to protect the interest of the indigenes."
WesternPost had reported that Obasa (Agege 1) and Hon Mojisola Meranda (Apapa 1) were elected as the Speaker and Deputy Speaker of the 10th Assembly on Tuesday after the proclamation of the House by Governor Babajide Sanwo-Olu.
Obasa emerged Speaker for a third consecutive times while Meranda who was Chief Whip in the 9th Assembly won without counter-nomination.