Obasanjo applauds INEC as Abiodun, Amosun lament hitches at polling units
By Kolawole Olayinka, Abeokuta
Former President Olusegun Obasanjo has adjudged the ongoing presidential and the National Assembly elections as free, hitch-free as well as given kudos to the Independent National Electoral Commission (INEC) on process. 
Obasanjo arrived at his polling unit Ward 11, unit 22, Olusomi compound in Abeokuta, Ogun State capital at 10.27am.
The former president who spoke to newsmen shortly after casting his vote said: "I'm satisfied with the process. The BVAS machines were functioning well and the conduct was free, fair and credible."
Obasanjo also commended INEC on the improvement in the voting process saying that he was asked to remove his glasses for proper checking before voting.
Meanwhile, the Ogun state governor, Dapo Abiodun lamented that INEC did not provide enough cards for the agents of the APC for identification.
The governor, who spoke to newsmen immediately after casting his vote at ward 3, unit 2, Osanyin, Iperu in Ikenne Local Government Area of the state, noted that, though there were little hitches, the process was successful.
He, however, noted that the issues had been resolved even as he expressed satisfaction over the peaceful conduct of the election so far.
Abiodun expressed satisfaction on the turnout of voters, saying it was impressive.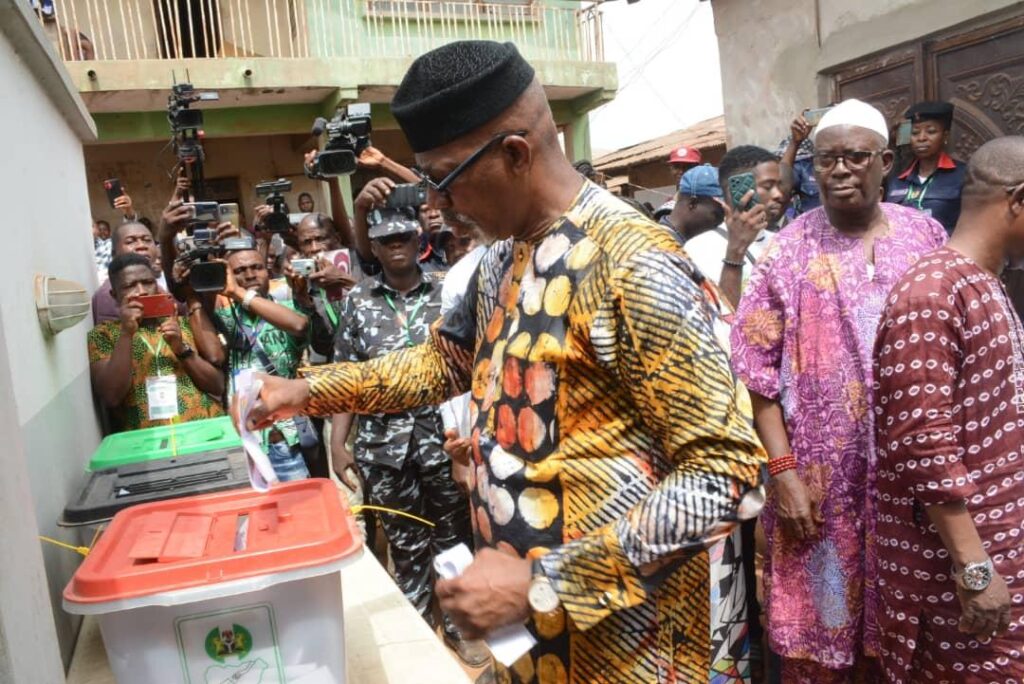 "I hope what I have seen here will be obtained in the length and breadth of the state. I think INEC is hard working. I am sure the election will go well. We have not heard about any crisis anywhere, it's going peacefully," he said.
Meanwhile, former governor of the state, Senator Ibikunle Amosun had struggled to locate his polling unit at Ward 6,  Abeokuta South as his name could not be found in unit 15 but later found in unit 8 in Ita-Gbangba where he performed his franchise.
Amosun's aides had earlier arrived at the venue to sort the name of their principal and the actual unit where he would cast his vote but couldn't locate his name.
There was a delay for hours at the polling unit due to network problems with the BVAS machine which almost prevented the voters, including the former governor and his wife who queued under the scorching sun from voting.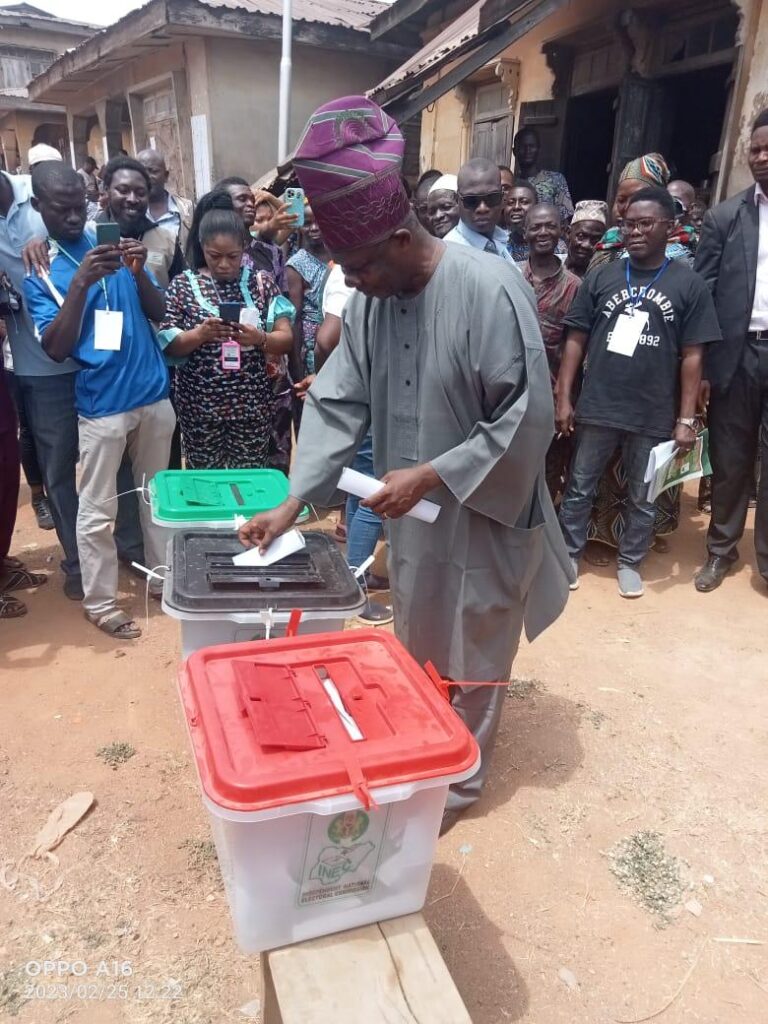 Speaking to journalists after casting his vote, Amosun regretted that the BVAS at his polling unit delayed the process due to poor network.
His words: "On getting to the polling unit here, we found out that the BVAS machine was not working so I made a call to let them know the situation. We queued for hours but thank God we came and I had to wait until it was resolved and I have to wait to make sure that the people exercise their votes."