Obi's presidential bid dead on arrival – Tambuwal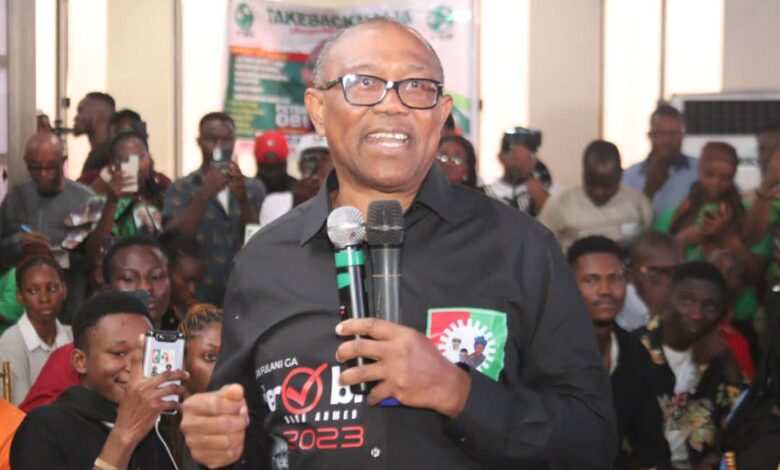 Sokoto State Governor and Director General of the presidential campaign of the Peoples Democratic Party (PDP), Aminu Tambuwal says the presidential bid of the Labour Party presidential candidate, Peter Obi was dead on arrival.
Tambuwal was speaking in Yola on Saturday at the grand finale of the PDP presidential campaign.
The Sokoto governor accused Obi of not been a democrat, saying he failed to conduct local government election in Abambra State while he was governor.
According to him, only the PDP candidate was prepared to lead the nation out of the 18 presidential candidates.
He said the Labour Party was running its campaign on ethnicity as it cannot even muster party agents across the over 170,000 polling units in the country.
He said: "The argument has been made, issues have been joined and it is clear that only Atiku and Okowa are prepared to lead this country in a united manner. Atiku is competent; he has the capacity that we require today. We must not make the mistake of voting for APC again.
"When Peter Obi was governor of Anambra he didn't conduct one local govt election.
"How could he attempt to be president when he couldn't conduct local govt elections? He is not democratic enough. As far as I am concerned, Peter Obi's candidature is dead on arrival.
"I challenge the Labour people to bring that record where Peter Obi was able to conduct a local government election. So, how can he now be attempting to be president of Nigeria when as governor he could not organise local government elections? He is not democratic enough. In any case, his candidature is tainted by ethnic chauvinism and we know what that will portend for Nigeria.
"In any case, his party has not been able to even field enough candidates for National Assembly elections. And in any case, they have not been able to muster agents over the 170, 000 polling units."