Obi won presidential election, Afenifere insists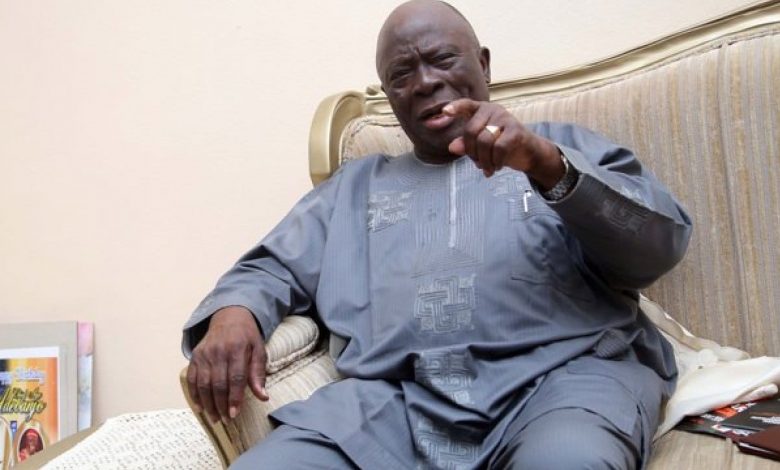 …removes two officers for statement against Iwuanyanwu
Yoruba socio-political group, Afenifere has insisted that the presidential election of February 25 was won by Labour Party candidate, Peter Obi.
The group said this at the end of its meeting held on Tuesday at the residence of Chief Ayo Adebanjo in Isanya Ogbo, Ogun State.
In a communique signed by its Secretary-General Sola Ebiseni, Afenifere said the presidential election was "characterised by all forms of primitive manipulations and noncompliance with the constitution of the Federal Republic of Nigeria, the Electoral Act 2022 and the Guidelines and Regulations made pursuant thereto with concomitant legislative force".
It also said it was in support of Obi's decision to approach the tribunal to get back his mandate.
The communique reads in part: "We reiterate that the results of the lawful votes at the presidential election available to the Afenifere through credible sources confirm that Peter Obi, the presidential candidate of the Labour Party, won the said election and we, thus, support his decision challenging the contrary declaration by the INEC.
"Re-assert that for equity, fairness, national cohesion and peaceful corporate existence, the next President of the Federal Republic of Nigeria shall be person of its southern part and specifically the South-East.
"Condemn in the strongest terms, the campaigns of calumny and acts of ethnic violence deployed by some politicians and their hired criminal gangs in several parts of the federation during the gubernatorial election particularly Lagos State where the election was made to appear like an inter-ethnic war between the Yoruba and Igbo which greatly led to voters' suppression and other forms of deliberate disenfranchisement through brigandage."
The group also dissociated itself from the statement condemning Chief Emmanuel Iwuanyanwu's speech in Anambra State where he reportedly referred to Yoruba as political rascals.
According to the group, investigations showed that the claims against Iwuanyanwu were false.
"We received a message credited to Chief Emmanuel Iwunayanwun in a viral video alleging indictment of the Yoruba as political rascals on account of ethnic violence deployed by politicians of the ruling party in Lagos State. On the analysis of the video and information at the disposal of Afenifere by people at the Anambra State gathering, we are convinced that Chief Iwunayanwun rightly asserted that the Yoruba and Igbo were not at war and truly condemned the shenanigans of some political rascals.
"Flowing from the above, Afenifere state that it never issued any statement and dissociate the Organisation from any such statement against Chief Iwuanyanwu," it said.
It went ahead to remove from office its National Publicity Secretary, Jare Abiodun and its National Organising Secretary, Kole Omololu for issuing "unauthorised statements" condemning Iwuanyanwu.
"After due consideration of the unending embarrassing conduct of the two officers, the Meeting resolved that they be and are hereby removed immediately from their respective offices and their membership be suspended sine die pending further decisions after their appearance before and recommendations by the Disciplinary Committee," the statement added.