Obi's presidency, recipe for disaster in Nigeria – Saraki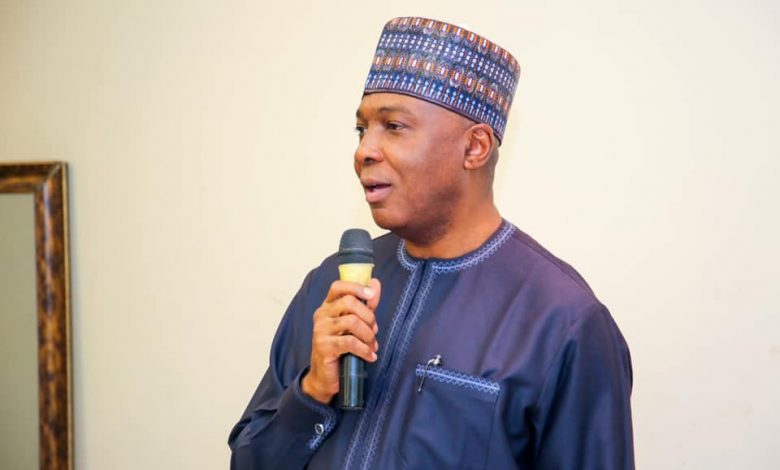 Former Senate President Bukola Saraki says a Peter Obi presidency is a recipe for disaster for the country.
Saraki was speaking while appearing on Arise TV on Monday.
According to him, even if the Labour Party wins the presidential election, it does not have the national spread to run the government.
He said lacking enough members in the National Assembly, the LP-led government will find it difficult to run a successful government.
"With great respect to the individuals particularly Peter [Obi]. Do not forget that what we run in Nigeria is a presidential system of government. When you go to that ballot box on the day of the election, you are voting for the party. You do not see individuals but parties," Saraki said.
"But for a party that does not have parliamentary seats from day one, there is a recipe for disaster because you know that the executive and the legislature are not going to the majority.
"And the issues of restructuring and other important issues are things that need constitutional review and having a majority in the national assembly. Investors are no longer satisfied with executive orders, they want to see legislation to support the investment.
"A small party that does not spread across the country even if it produced a president, we are not going to see the changes Nigerians want to see."
Saraki added that Nigerians should look beyond "small parties selling dreams," adding that Atiku Abubakar, presidential candidate of the Peoples Democratic Party (PDP), is the "safest hands".