Observer group charges Nigerians to come out for guber, state assembly elections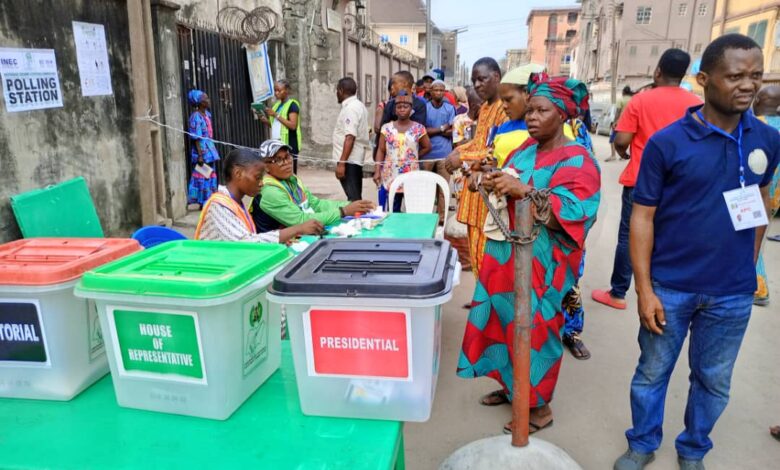 Voters Awareness Initiative (VAI), a INEC accredited observer organization for the 2023 general elections has called on Nigerians to come out en masse on March 11 to exercise their franchise for candidates of their choice in the gubernatorial and states Houses of Assembly elections in a peaceful and orderly manner.
According to a statement issued on Wednesday in Lagos, VAI called on the Independent National Electoral Commission (INEC) to ensure free and fair election on March 11.
"VAI call on INEC, the electoral umpire to remain focused and committed to upholding the provisions of the electoral Act by ensuring that the conduct of the 11th March 2023 gubernatorial and states houses of assembly elections does not fall below the high standards set by it's successful and credible conduct of the presidential and national assembly elections of 25th February 2023 which has been applauded by both local and international observers.
"We also commended forthright local and international observers for their objective and unbiased observations of the 25th February 2023 elections and charged them not to succumb to mischief and orchestrated campaign of blackmail and calumny, but to do same objectively for the 11th March 2023 elections in order to deepen Nigeria's democracy."
The media was also enjoined to be responsible and responsive to the tenets of journalism in their reportage and coverage of the elections as critical stakeholders in sustaining Nigeria's democracy for the collective good.
The group charged the security agencies to remain professional and neutral in the discharge of their functions for another round of peaceful, successful and credible elections on 11th March 2023.
The political parties were advised to educate their members to keep the peace before, during and after the elections. Party agents were admonished to be peaceful and orderly on election day as their own contribution to a successful election.
VAI also urged Nigerians to remain calm, peaceful and orderly and refuse to be incited by fake news, falsehood and misinformation as they exercise their franchise on election day and beyond.