Ogun guber election: A call for sober reflection by Kareem Abdul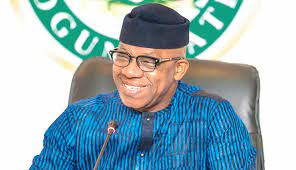 The evergreen submission of the 35th American President, J.F. Kennedy, invariably speaks volume of political indices that shaped the governorship election of March 18, 2023 in Ogun State.
Kennedy observed that "Those who refused to participate in the politics of their environment end up being governed by their inferiors."
The above clearly explains the saturated political climate of Ogun State, which saw many brilliant minds from all walks of life scrambling to secure the top job as the helmsman of the state.
Asides the mischief of some individuals who were hell bent in fishing from the murky water of politics for myopic aspiration and intention, the atmosphere was relatively moderate and peaceful.
Despite the anxiety generated by the activities of fifth columnists and their collaborators, the political maturity of the incumbent, Governor Dapo Abiodun ameliorated the seeming tension without recourse to brigandage.
Indeed, it was a healthy contest and interesting exercise for everyone irrespective of political leanings and socio-political status.
Certainly, the election had come and gone and winner has emerged. It is now imperative for every stakeholder to come together in unison for the betterment of our dear state beyond politics.
The era of politicking has ended and the time for collective responsibility has come for the growth and sustainable development across the Gateway State.
Without mincing words, no one is going to benefit from post-election acrimony and unnecessary melee; it can only divide the state the more with retrogressive impact. It is not good for us in any way.
The governor, by his nature, possesses the necessary acumen to provide inclusive governance and purposeful leadership, so, I believe he will accommodate various interests for the continuity of his development agenda.
spposition parties in the State must now eschew crisis and agitation that could cause unnecessary tension and join Prince Abiodun in this new journey of advancement.
Kareem Abdul, a social commentator, writes from Ifo, Ogun State.