Ohaneze distances self from Isiguzoro's statement on Sanwo-Olu, Oba of Lagos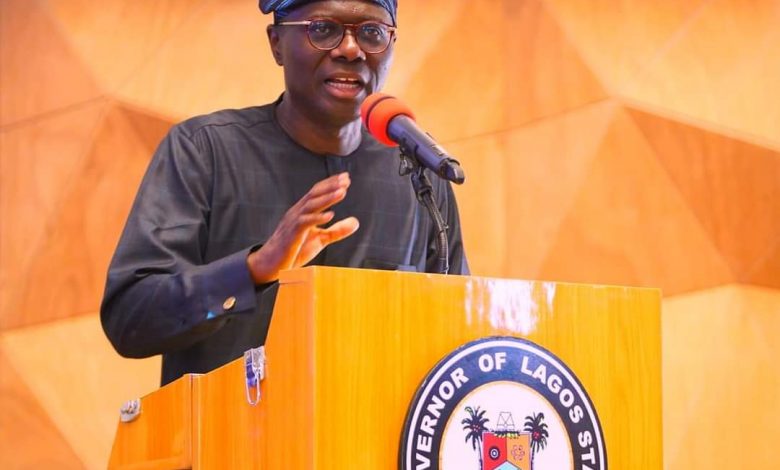 The Igbo socio-political organization, Ohanaeze Ndigbo, Lagos State chapter has distanced itself from the statement credited to one Okechukwu Isiguzoro, inciting Igbo in the state against Governor Babajide Sanwo-Olu, Oba of Lagos, Oba Riliwan Akiolu and others
The group on Thursday at a press conference jointly addressed by its leaders in the state and the members of Lagos State Leaders of Thought , including Yoruba leaders, stated that Isiguzoro who is claiming to be the national secretary-General of Ohanaeze Ndigbo, was unknown to them and not speaking the mind of Igbo in Lagos state.
Speaking on behalf of Ndigbo, the President of Ohanaeze Ndigbo, Lagos State chapter, Chief Sunday, Ossai, described Isiguzoro as meddlesome interloper, who has no relationship with Igbo in the state but want to capitalise on current political atmosphere to score a cheap political point by instigating violence.
He said neither Ndigbo in Lagos nor the national body of the group has any relationship with self the acclaimed national Secretary-General, Isiguzoro, urged the governor and others to disregard
his statement.
The leadership of Ndigbo in the state, commended Governor Sanwo-Olu leadership's style and Yoruba in Lagos State for making them felt at home.
They promised to reciprocate the kind gesture of the governor and his people by voting for massively to secure Sanwo-Olu's re-election bid.
The vice president of the group and also chair of chair for all Igbo town unions in the state, Chief Mike Kelechi called on all Igbo parents to call their children to order, for them not to use to incite political violence that may consume them.
In his address as well, the President, Yoruba Council Worldwide/ Secretary General, Nigeria Ethnic Nationalities Youth Leaders Council,
Aare Oladotun Hassan, appealled to Ndigbo in the state to reach out to their brothers and sisters across the country and refuted spurious allegations made by Isiguzoro against Governor Sanwo-Olu and others.
" I am appealing to all our wonderful Igbo people in Lagos State, to please ensure and reach out to their beloved brothers and lovely sisters and let them know and confirm to them that all those spurious allegations were nothing but a satanic intrigues and orchestrated lies from a pit of hell, and that it is just a premeditated antics in futility at casting aspersions against our dear Governor Mr. Babajide Sanwo-Olu and give a dog a bad name in order to hang it, especially a move towards arousing people's emotional sensibility and political ideology", he said.