Ojelabi congratulates Tinubu on victory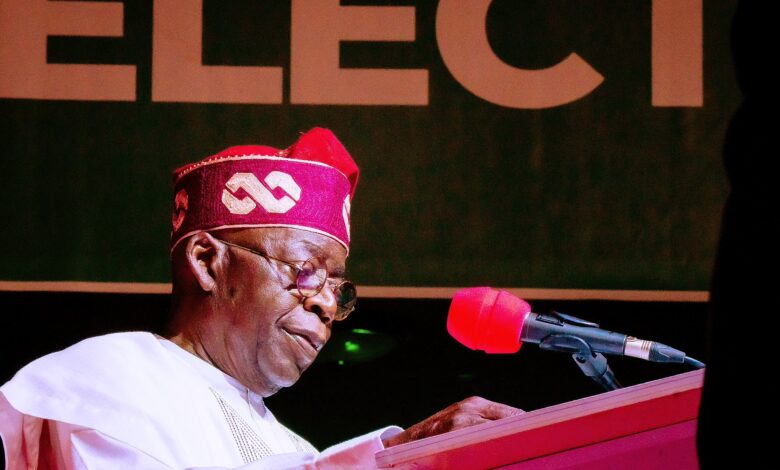 Chairman of the Lagos State chapter of the All Progressives Congress (APC), Pastor Cornelius Ojelabi, has congratulated the President-elect Asiwaju Bola Ahmed Tinubu on his victory in the recently held presidential elections.
Ojelabi congratulated Tinubu in a statement issued by the APC State Publicity Secretary, Seye Oladejo.
He acknowledged the wide support for Tinubu across board despite the keen nature of the contest.
Ojelabi expressed his appreciation to all the leaders, members and sympathizers of APC for their diligence, perseverance, commitment, vigilance, and sacrifice in the days preceding the election, during and thereafter.
He appreciated all Nigerians who despite the excruciating challenges of recent times performed their responsibilities to further entrench our democracy.
"The electoral body – INEC – the security agencies and other stakeholders will go down in history as midwives to a free, fair, transparent and historic election in Nigeria.
"The role of the opposition parties who made a keen contest of the election by providing options for the electorates was significant of tremendous growth in our nascent democracy", said Ojelabi.
He assured that Tinubu would fulfill his part of the social contract with all Nigerians by delivering in totality on his manifesto to usher in an era of peace, security, prosperity, nationwide growth and our restoration to a place of pride in the comity of nations.
"Nigerians have chosen a prepared president whose selling point remains his antecedent, pedigree and unwavering commitment to progressive governance", said Ojelabi.