Oluwo berates Obasanjo for disrespecting Oyo monarchs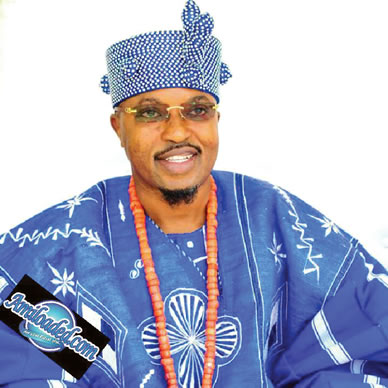 The Oluwo of Iwo, Oba Abdulrosheed Adewale Akanbi, has criticised former President Olusegun Obasanjo's actions towards traditional rulers in Oyo State.
The Oluwo in a statement, described Obasanjo's behavior as not only disrespectful but also a deliberate disrespect to the Yoruba traditional institution.
He asked the former president to issue a formal apology,noting that Obasanjo would not have dared to issue such orders to emirs during a public event.
Obasanjo had during the inauguration of the Oyo-Iseyin road, instructed certain Yoruba traditional rulers in Oyo State to stand and greet him, which led to his criticism of the local kings for not paying him due respect.
However, in response, Oluwo, through a statement released by his media aide, Alli Ibraheem, in Osogbo, expressed disappointment in the traditional rulers who complied with Obasanjo's directive.
The monarch stressed that Obasanjo should have shown proper respect when dealing with traditional rulers, as monarchs are seen as representatives of God on earth.
The statement read: "I trust myself and my stool. At death, there are certain things my soul will not take let alone when alive, active and kicking.
"I only blame the monarchs who stood in obeisance to such an ignoble act and desecration of traditional institutions from the old man. Respects should be earned not demanded.
"Traditional rulers respect their subjects too. There is a way respect is accorded to people of old age and position by monarchs. Kingship is an institution of God. As such, relating with kings requires a high sense of modesty, courtesy and respect.
"The display by the former president of Nigeria, General Obasanjo was an affront, an intentional desecration and sacrilege against revered stools of Yorubaland.
"An injury to one is an injury to all. Yoruba traditional rulers are not uniform men anyone can command at will. I don't blame him, those royal fathers who stood up to obey such an embarrassing direction are to be blamed.
"I've strong assurance that such will never happen in my presence and that of some few monarchs I will not mention "Iwo kogba igbakugba".
"The show by the former general is condemnable. Yoruba traditional institutions demand an apology for the open desecration to molest and bring down the institution.
"He needs to prove himself as a core Yoruba man with an apology letter. Kings are not toddlers. We are fathers. He will never dare that against the northern emirs.
"This action should be a great challenge to the Yorubas, most especially the royal fathers. This is the result when monarchs joined Ogboni confraternity and became junior to a road side mechanical engineer or carpenter.
"As a responsible monarch, you don't have to join any secret society where you may be controlled by a teacher or even an herbalist."