Oluwo urges Osun govt to reconstruct Osogbo-Iwo-Ibadan road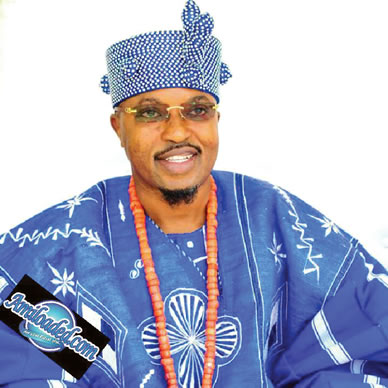 By Deborah Oladejo, Osogbo
Oluwo of Iwoland, Oba Abdulrosheed Adewale Akanbi, has appealed to the Governor Gboyega Oyetola-led Osun State government to commence the reconstruction of Osogbo-Iwo-Ibadan road.
It would be recalled that Osun and Oyo states had few months ago agreed to jointly rehabilitate and reconstruct Iwo Road interchange in Ibadfan to Ogunremako Junction-Lalupon, down to Iwo-Osogbo road.
In furtherance to the joint agreement, Governor Seyi Makinde of Oyo State on Tuesday approved the reconstruction, rehabilitation and dualisation of Ibadan-Iwo road.
The 35.6km road spread across Iwo road Interchange-Olodo-Lalupon in Ibadan, the Oyo State capital to Odo Oba road in Osun State.
Oba Akanbi in a statement by his Press Secretary, Alli Ibraheem, described the road as the lifewire of Osun State in terms of road networks, noting that its neglect has done a lot of economic harms to the state.
The monarch urged politicians to stop politicizing development, saying the road is acute to re-awakening the commercial and bilateral relationship between Osun and Oyo states.
Oba Akanbi commended the governments of the two neighbouring states for the bilateral understanding that aided the approval, noting its reconstruction will in no small way ameliorate passengers plight and boost the economy of the states.
He stated that no patriot of the two states will consider such project of monumental benefit as wasteful, urging politicians to stop politicizing development.
Lamenting the deplorable state of the road, Oluwo said that some traders are now avoiding Osun State, even as appealed to the Oyetola government on its prompt reconstruction.
He added that the people of Osun West in particular and Osun State by extension will forever be grateful to his government.