Oluwo visits, drums support for Soun of Ogbomoso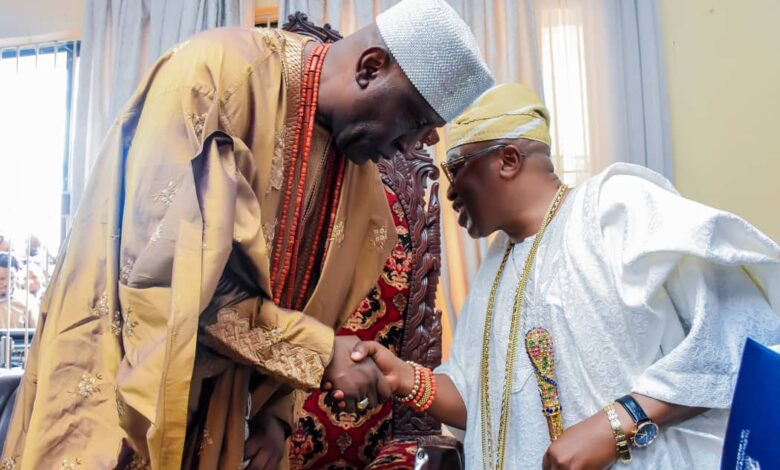 The Oluwo of Iwo, Oba Abdulrosheed Adewale Akanbi, has drummed support for the new Soun of Ogbomoso, Oba Afolabi Laoye Ghandi.
Oluwo called on the patriotic princes, chiefs, sons and daughters of Ogbomosoland to cooperate with the new king to move the forward.
Oluwo made the disclosure yesterday during his courtesy visit to the palace of Soun of Ogbomoso.