Omeife, Made-in-Nigeria, first in Africa Humanoid, arrives fit as a fiddle, By Omoniyi Ibietan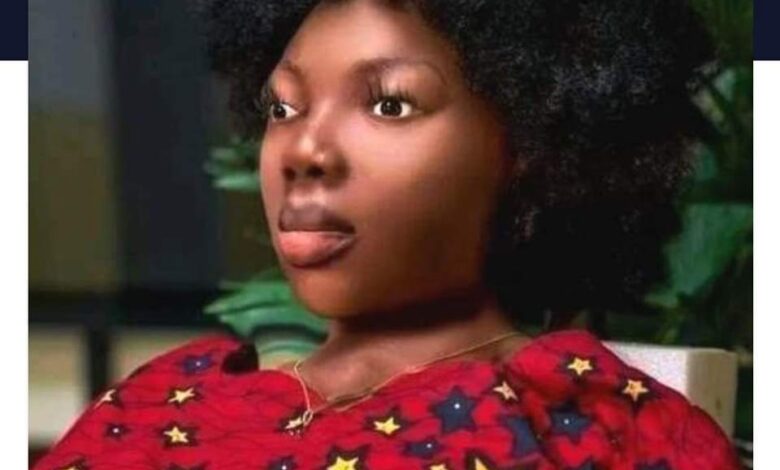 What many thought was an abstraction, perhaps a science fiction, has debuted as a concrete, physical expression right in Abuja, the heart of Nigeria, thus rewarding a daring pioneering entrepreneurship in Robotics Engineering and Artificial Intelligence.
Omeife, a six-foot tall humanoid, characterised as female has just been produced by a Nigerian start-up company, UNICCON Group, chaired by Chuks Ekwueme. Just a fortnight ago, I wrote a piece talking about re-storying Africa in context that makes meaning rather denigrating. I had informed that Africa is the continent of the future if indeed we could organise ourselves afresh, strategically and as a conscious self-activity.
The surprise that Africa is capable of pulling in transformative knowledge was right on the face of those held in awe and perhaps ecstasy which could not be concealed just few weeks ago at GITEX, the world's largest melting pot of technology and digital transformation which holds annually in the United Arab Emirates, where Ekwueme and his team first showcased Omeife, the robot that could improve social, business and public institutional relations landscape.
This evening I had a meeting with Ekwueme and his team following a prompting by Segun Oruame, a friend, brother and professional colleague, who's ITEdge Magazine, a pioneering genre of specialised technological journalism, had earlier interviewed Ekwueme. The Uniccon Group CEO had told ITEdge that his Group was happy to showcase the promise of Africa in global ecosystem of technology. To him, nothing is as pleasing as being connected with innovation that could help businesses to innovate and flourish.
Omeife has terrain intelligence to discern the level of ground and navigate steadily, even on "non-flat surfaces and maintain good balance". She also has a grip ability that enables her to glean shapes, sizes and figure out how to hold things. She is able to gesticulate through advancing gestures while talking, including illustrating with hand, and can smile and make other bodily motions.
ITEdge also reported that Omeife has position awareness, that is, "GPS for location and state-management" enabling it to understand whether the object of interaction is walking, standing or talking, among others. In other words, is armed with vision for realtime understanding and can engage in active listening and keep focus on a thread of discussion. Omeife can detect objects and understand their characteristics. She can also detect faces and tags humans through their faces and expressions.
She can be quite focused on a discussion by paying attention to a particular person which enhances the ability to sustain a conversation. She could detect expressions that are not polite in the African context because it has cultural sensibilities that enables her to choose correct words, phrases, and sentences.
Omeife can navigate a learning curve through which she can improve on new things and conversations. The robot is quite safe with kids and non-reactive in a way that frightens children. Interestingly, she has a great recall ability and can understand concepts in a better way as new information emerges.
ITEdge also noted Omeife's "native accent and the pitch and vocabulary detailed pronunciations of words, sentences and phrases." She is multilingual and can switch languages as she engages in social interaction. She can interact in eight languages including Igbo, Pidgin in English, Afrikaan, Wazobia, Arabic, French, and Kiswahili. Thus, it can help to bring down the barriers in African social and business communication occasioned by differences in language use among Africans and others. This is a huge promise within the framework of the newly unveiled African Continental Free Trade Agreement (AfCFTA).
This is quite exciting and gripping. It is indeed gratifying too that Omeife will be unveiled in Nigeria on December 2, 2022 at the Transcorp Hilton Hotel in Abuja, and thereafter Ekwueme and his team, which includes Kehinde Ake and many more in the background, will begin a strategic process of commercialisation. A unit of Omeife may cost as much as $30,000.
-Ibietan, PhD is the Head of Media Relations at the Nigerian Communication Commission